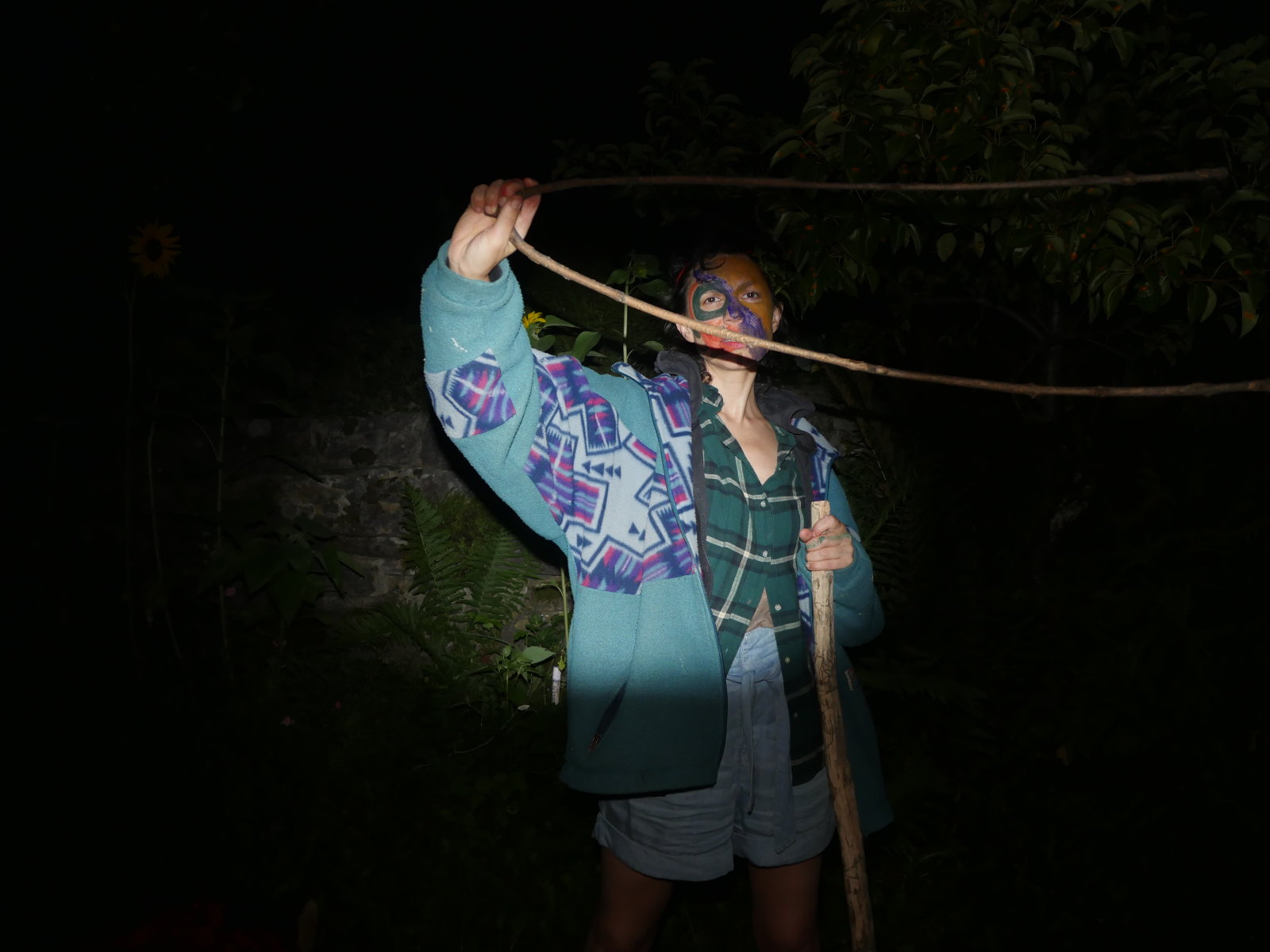 Jessica Hubers künstlerisches Schaffen gleitet zwischen unterschiedlichen Performance-Welten: Während ihre frühen Arbeiten primär choreografisch geprägt waren, variieren die neueren Produktionen hinsichtlich ihrer Form und Ausprägung. Was die Arbeiten der Choreografin jedoch verbindet, ist die Suche nach einer Praxis und Ästhetik des Teilens und Austauschens und der gelebte Wunsch nach Kollaboration. Entsprechend hat Jessica Huber die Zusammenarbeit mit anderen Künstlern zu ihrer primären Arbeitsmethode gemacht: Formate wie Walks, Residenzen und Workshops sind für sie nicht nur inspirierende Momente der Interaktion, sondern wesentlicher Teil des Kreationsprozesses.
Ihre eigenen Arbeiten jüngeren Datums sind weniger von der Choreografie als vielmehr vom Austausch und der Zusammenarbeit mit unterschiedlichen Künstlern geprägt. Das letzte war das Projekt THE ART OF A CULTURE OF HOPE und entstand in Kollaboration mit dem britischen Performance-Künstler und Aktivist James Leadbitter aka The Vacuum Cleaner. Die Arbeit wurde am Politik im Freien Theater Festival 2018 an den Münchner Kammerspielen ausgezeichnet.
Jessica Huber erhielt ihre Ausbildung in zeitgenössischem Tanz, Choreografie und Dance & Theatre Studies am Laban Centre, der City University in London. Seit 2006 kreiert sie mit Basis in Zürich eigene Tanz- und Performance-Projekte. 2010 und 2015 wurde Jessica Huber mit dem Anerkennungspreis Tanz der Stadt Zürich ausgezeichnet. 2015 - 2017 war sie Young Associated Artist an der Gessnerallee Zürich. Zusammen mit Karin Arnold ist sie auch Teil des Zürcher Performance-Kollektivs mercimax.
In Zusammenarbeit mit anderen Künstlerinnen und Mitgestalterinnen "sucht" sie 2020/2021 an der Gessnerallee unter dem Recherche-Übertitel Venus' Eyebrow (The Feral Song's Call) nach Rituals of Tenderness.