A meditation on human violence and the possibility of transformation, Fire for Water is a new solo performance by Los Angeles based artist MPA. The duality of fire as a force of both creation and destruction is a metaphor that burns throughout the piece, igniting the complicated entanglements between wounds and armaments, protection and oppression, spectacles and wars. Led by an original soundtrack, the piece enacts a dream-like space where different visions appear. Water vessels, armors, fires, and telepathic means are characters in a story that unfolds across different modes of being. Speaking to the wounds that inhabit us, self-armaments are undone, leaving space to the desire to be wet and to be with water.
In her work, MPA explores meditative, durational, theatrical, and actionist modes of performance to engage "the energetic" as a potential material in live work. Enriched with ritual and theatricality, her performances and installations have critically examined behaviors of power, such as the global arms race, patriarchy, capitalism, and life on other planets. Departing from the question "Can we stop bullets with our minds?" Fire for Water develops further MPA's investigation of psychological and esoteric dynamics propelling human violence and systems of defense. 
The performance on the 21.10. will be followed by an aftertalk with MPA and artist, philosopher, and writer Snejanka Mihaylova.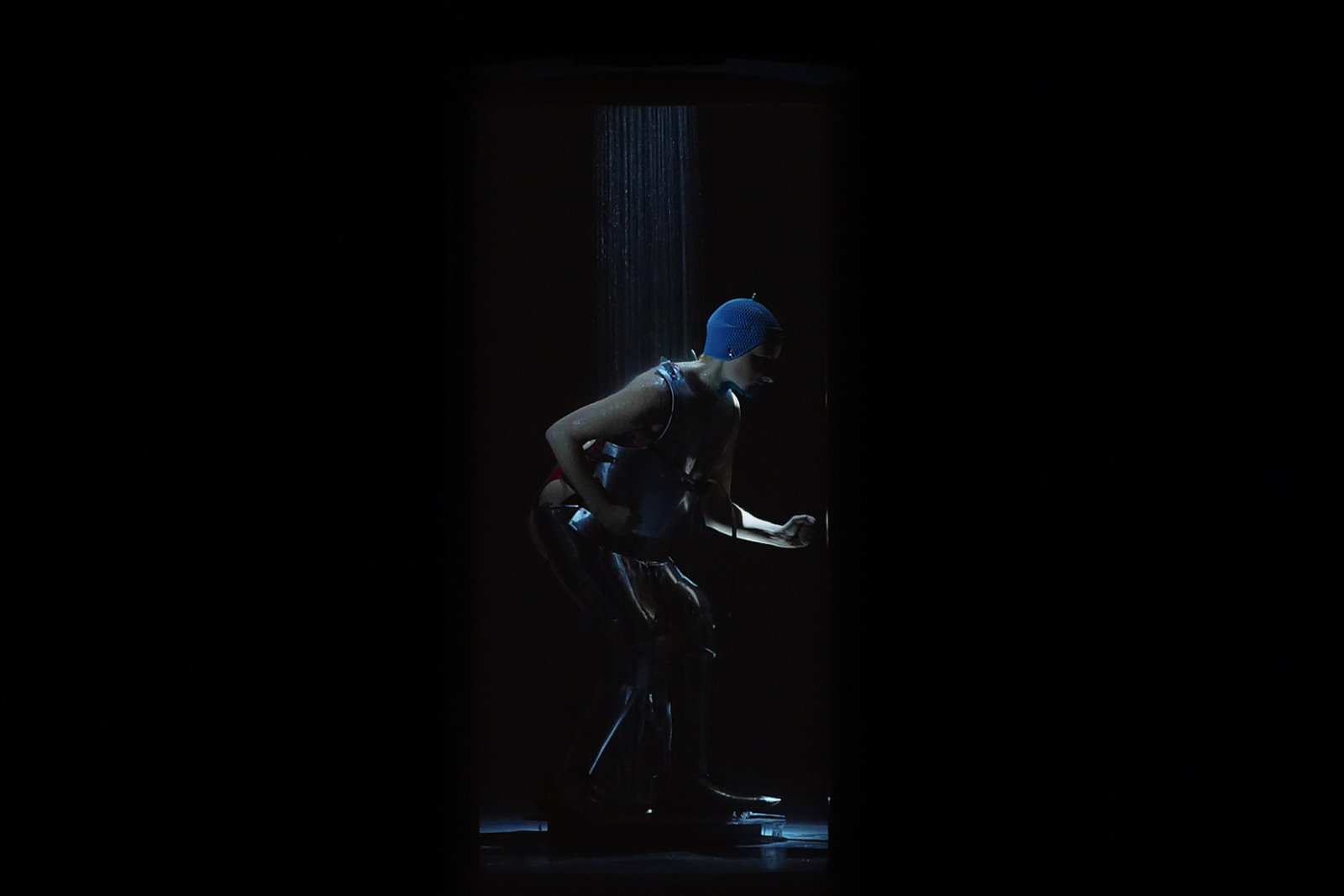 Concept and performance
MPA
Curatorial team
Sara Giannini with Frédérique Bergholtz (If I Can't Dance), Catalina Insignares (Gessnerallee) and Zippora Elders (Kunstfort)
Sound
MPA with Leroy Chaar, including tracks by MV Carbon
Sound design
Leroy Chaar
Lighting design
Maria Shaplin
Scenography
MPA with contributions by Julian Abraham 'Togar' and Piotr Rybkowski
Costume
MPA with Danielle Garrabrants
Production manage
Bianca Góis Barbosa
Team Kunstfort performance
Frédérique Bergholtz, Gert-Jan Brok, Samuel Does, Zippora Elders, Sara Giannini, Irene de Gelder, Jim van Geel, Marion Tränkle
Financial support
Mondriaan Fonds, Amsterdams Fonds voor de Kunst
Fire effects
Küde Brun
Gessnerallee Technical Team
Piotr Rybkowski and Marina Nordsiek
Team Kunstfort performance
André Donzé, Andreas Deblander, Barono Rigato Justheim, Kaspar Schärer, Küde Brun, Leo Sussmann, Lise Couchet and Miro Renngli
Commissioned by If I Can't Dance, I Don't Want To Be Part Of Your Revolution, Amsterdam, Fire for Water is co-produced with If I Can't Dance and Kunstfort bij Vijfhuizen, where it premiered in 2021.
Financial support
Mondriaan Fonds, Amsterdams Fonds voor de Kunst