In a world of multiple crises and a pervasive sense of insecurity, calls are being made for more armaments, demarcation and authority. A policy is emerging that propagates security while producing more insecurity. Being «threatened» is a profitable tool for government and business. So then, can the common exchange of insecurity become resistance? Insecurity shows up wherever people are together. Society is as fragile as the bodies that «make it».
The International Conference of Insecurity forms from a collective of authors and performers who describe a global insecurity situation from 8 perspectives from a total of 4 continents. Beginning with the question "Are we ambassadors and if so, of what?", attributions in relation to identity and body form the starting point of verbalized and embodied protest: Am I that name?
The result is a serious and at the same time humorous counter-draft to the big world conferences. The audience is invited to a kaleidoscope of uncertainties between storytelling and choreography.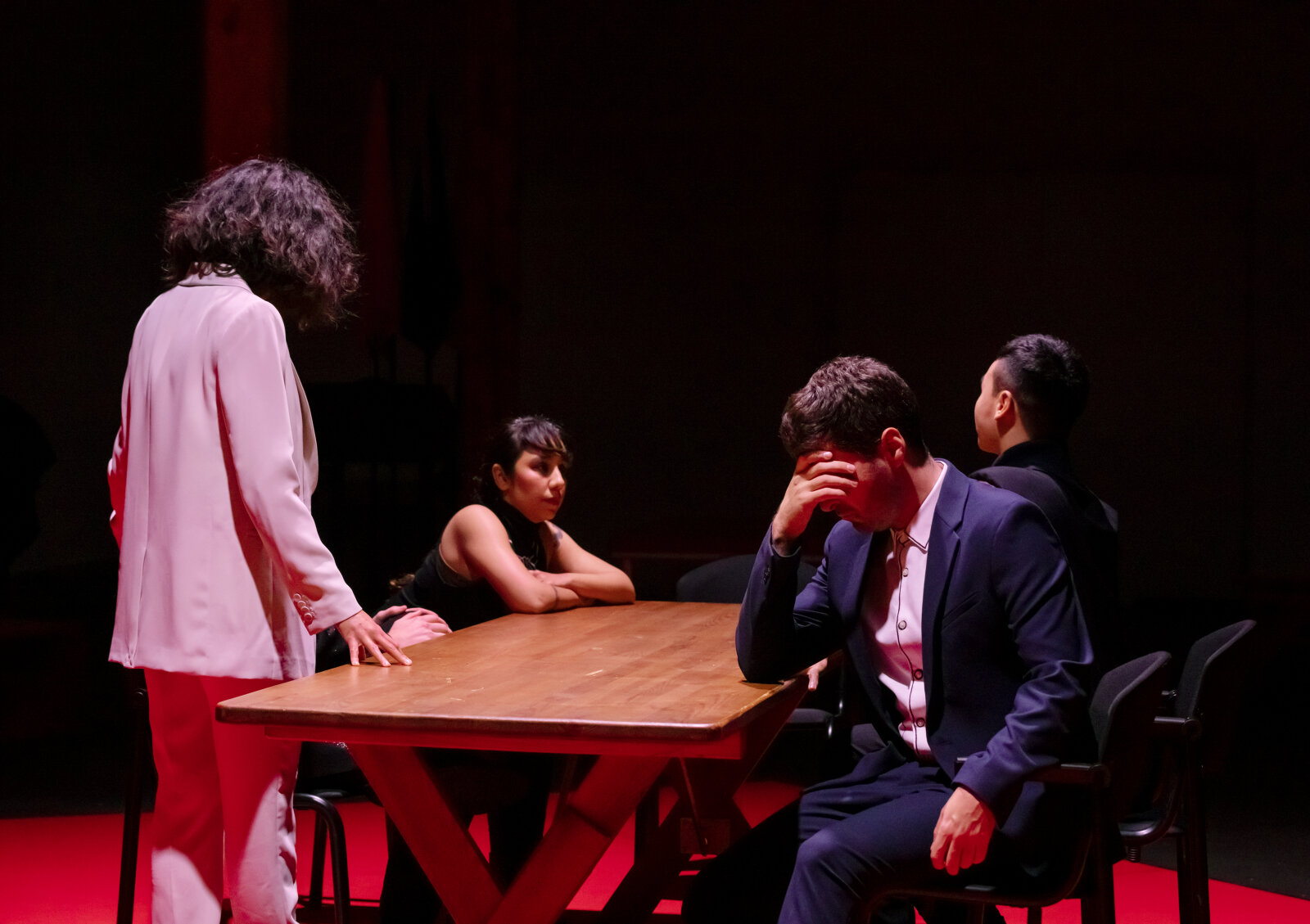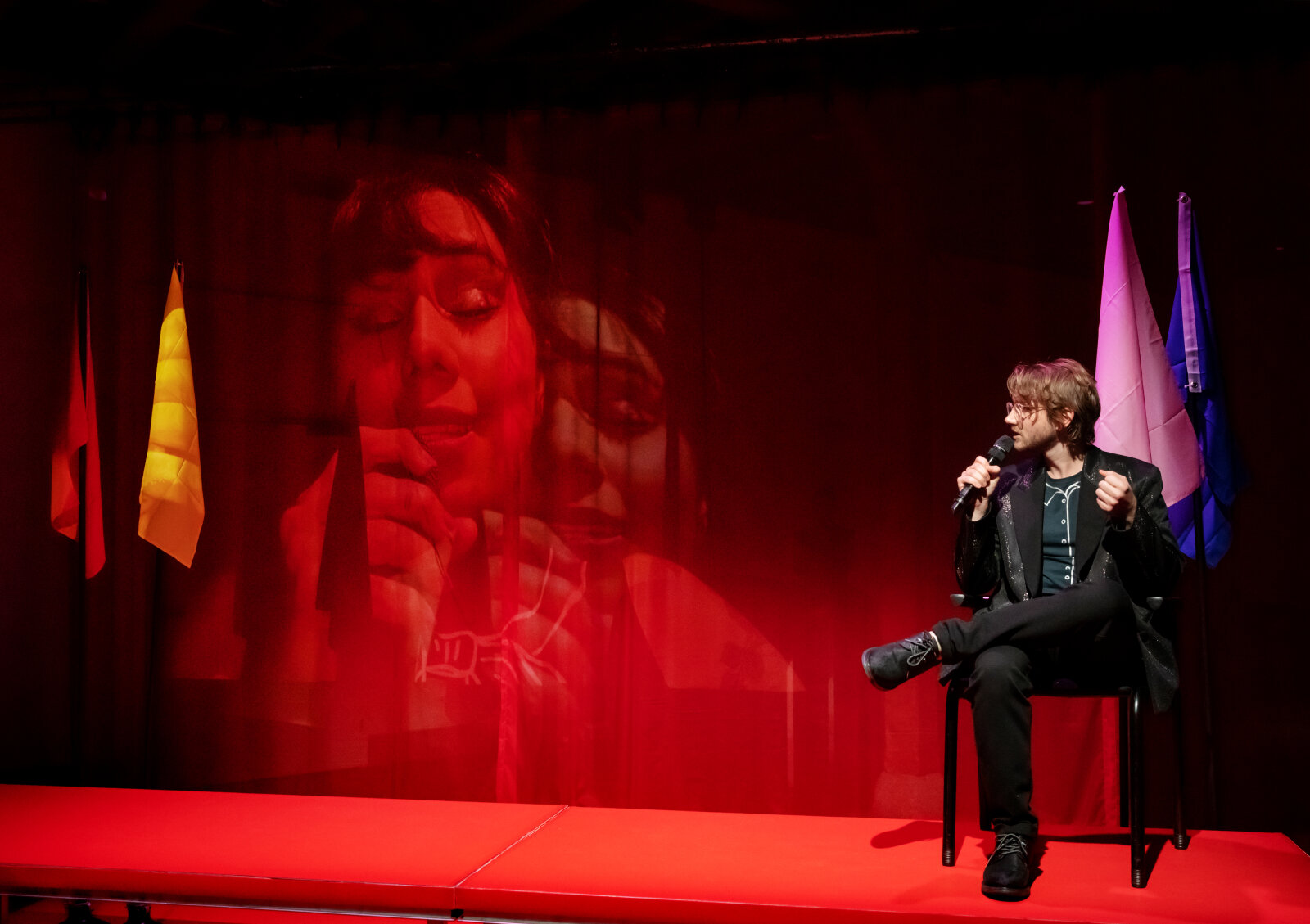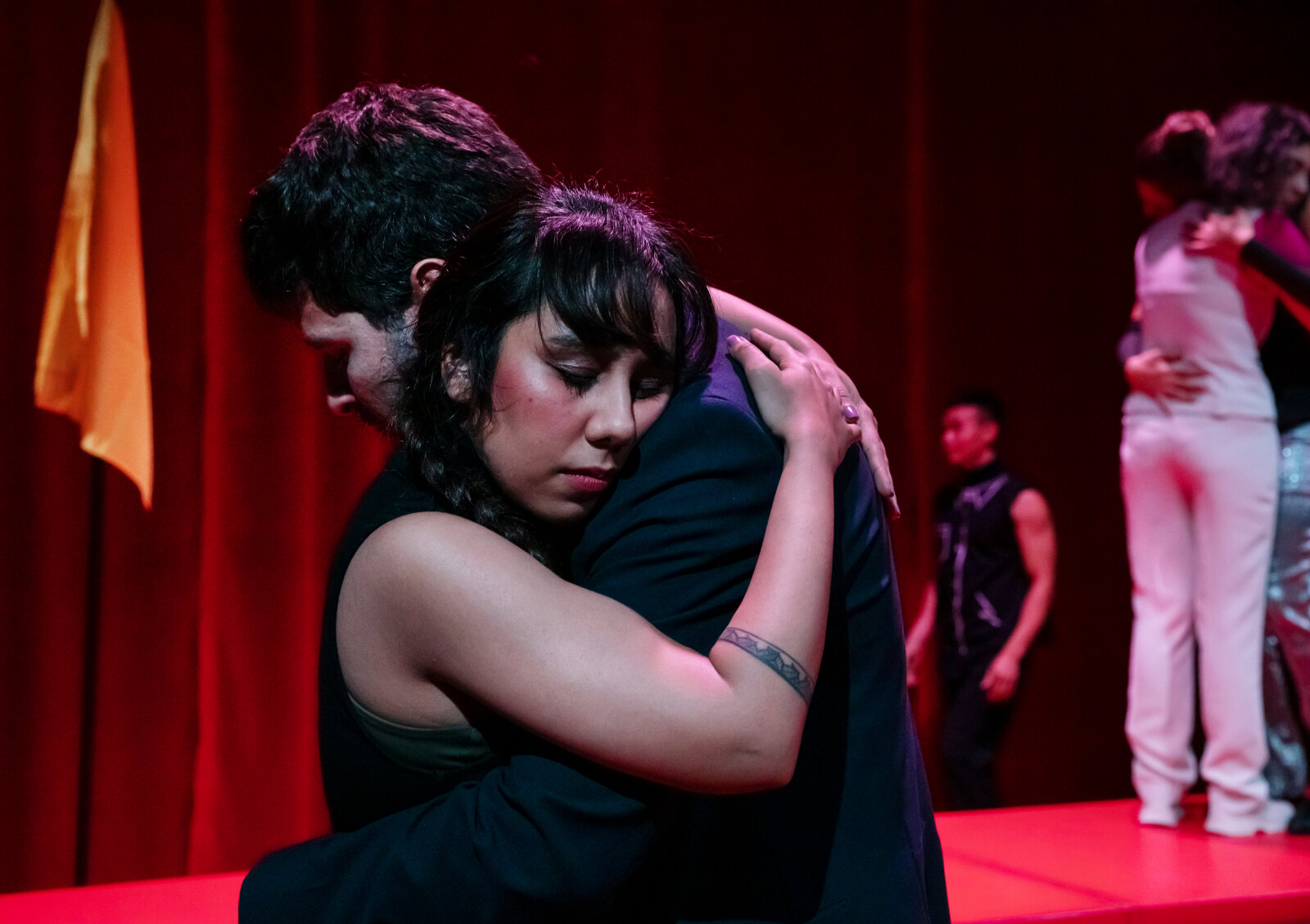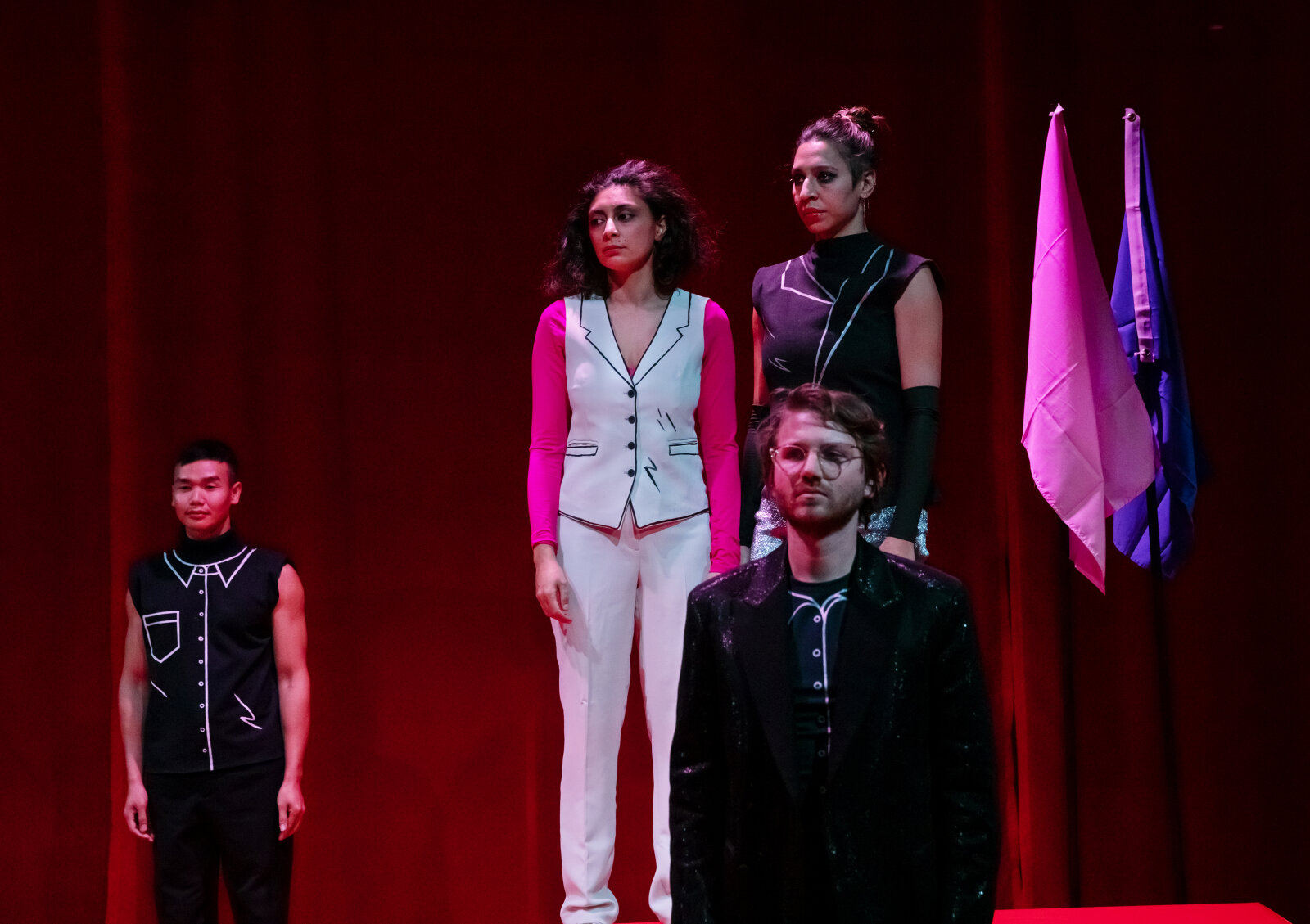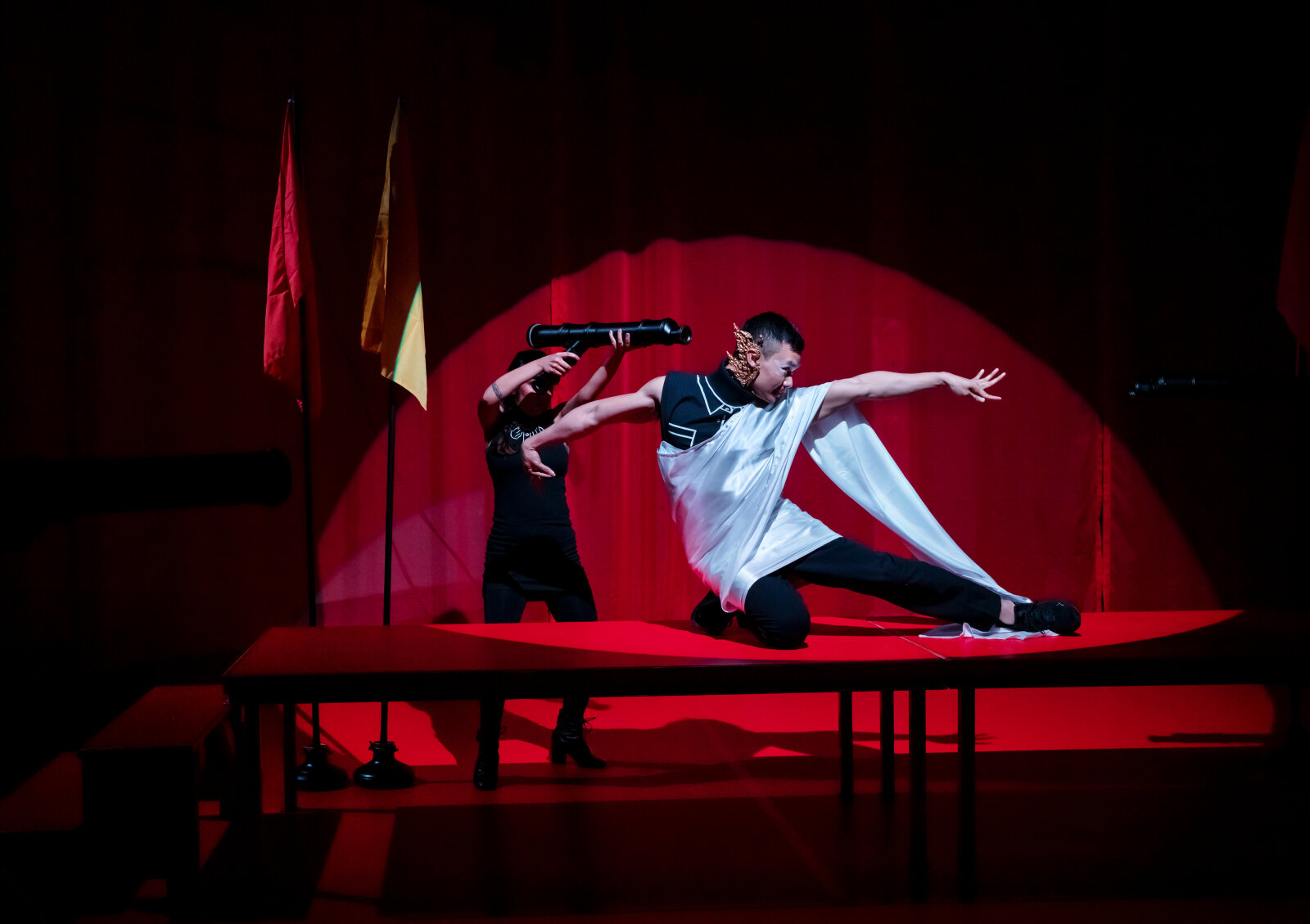 | | |
| --- | --- |
| By and with | Thanupon (Golf) Yindee, Shaymaa Shoukry, Philippe Heule, Petra Serhal, Noah Voelker, Natalia Mariño, Margrit Sengebusch, Deepika Arwind |
| Production | Christiane Dankbar |
| Stage and light | Lukas Sander |
| Costumes | Theres Indermaur |
| Sound | Stephen Thomas |
| Assistant | Noémie Märki |
Sponsored by Stadt Zürich Kultur, Kulturförderung Kanton St.Gallen, Rheintaler Kulturstiftung