The curtain closes, the piece begins. In a poetic performance, Lara Dâmaso explores the relationship between body and sound. Situated between ballet, opera, choreography, singing, arrangement and improvisation, she and performer Tarren Johnson interact with the music (Ludwig Abraham) and let it emerge live on stage with the sounds of their voices and the sounds of their movements.
Anne Carson, in her text «The gender of sound» (1995), points to the historical oppression of women's voices that found aesthetic forms and formats in the arts over centuries. Dâmaso and Johnson counter this constriction with the movement of body and voice - and unleash their aesthetic-political potential with the dissonant composition. Between the Veils breaks with the conventions of classical dance and song and shows what lies behind their veils.
Live music is recorded during the performance, therefore the performance is not suitable for babies and small children.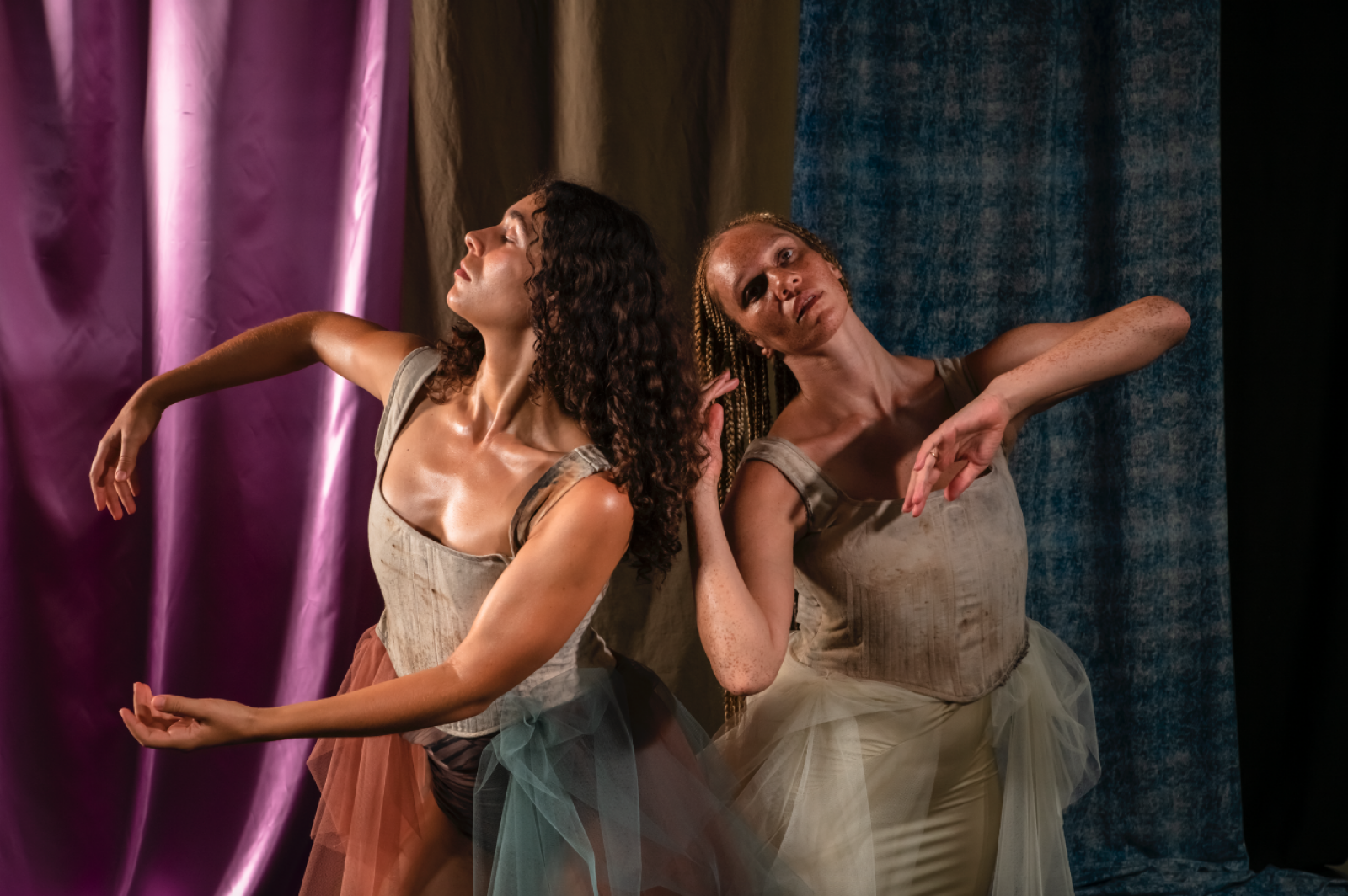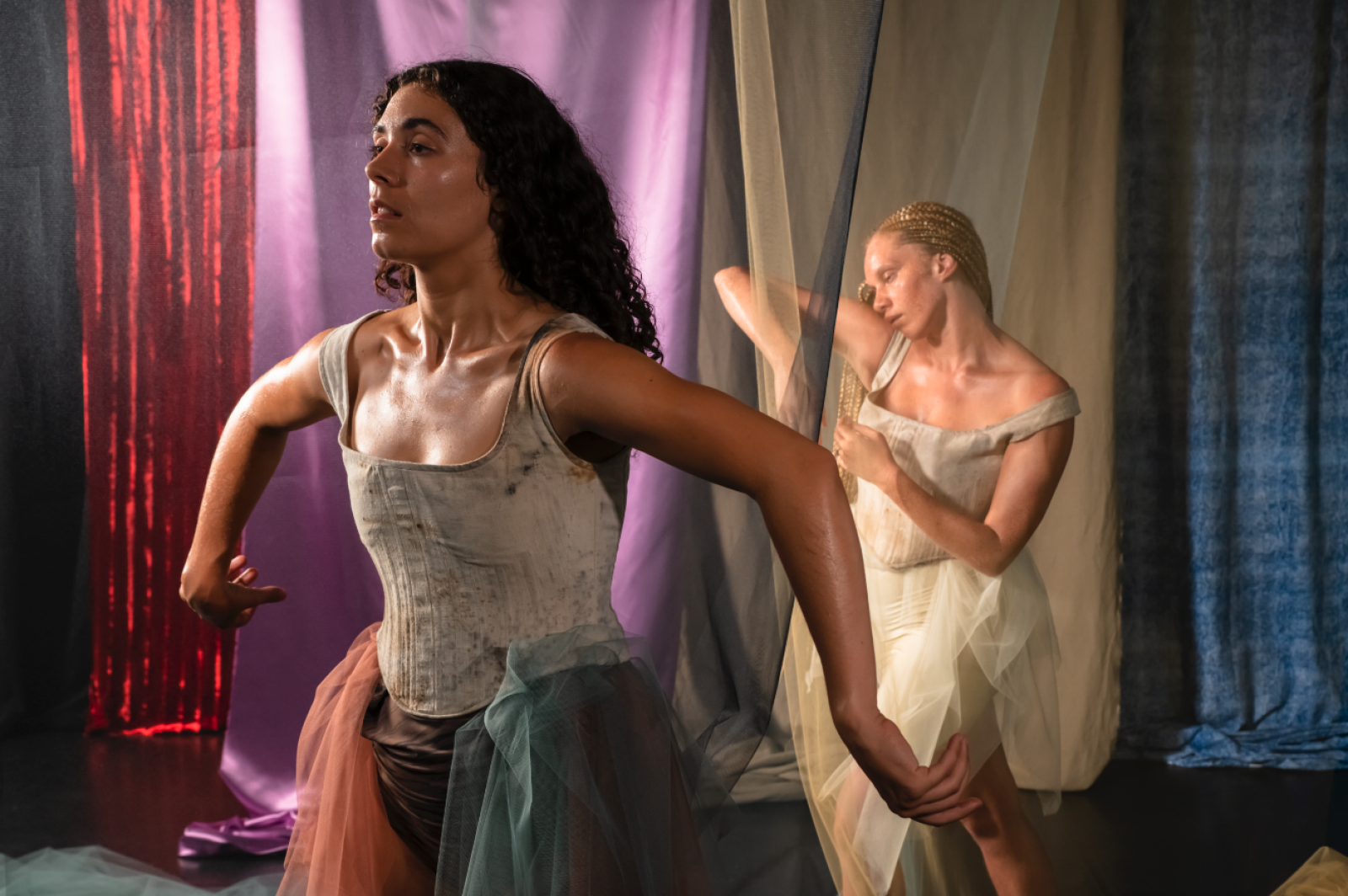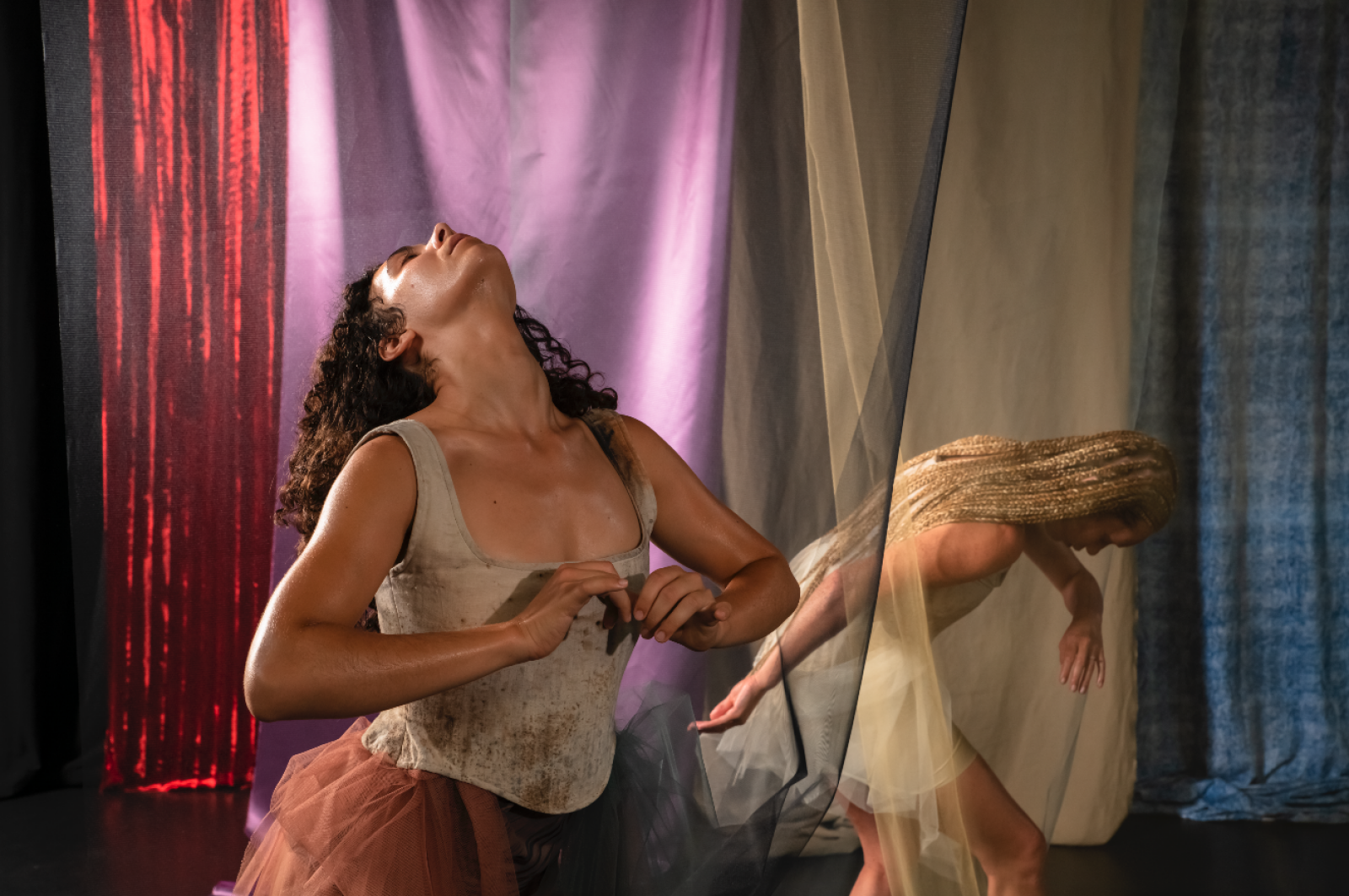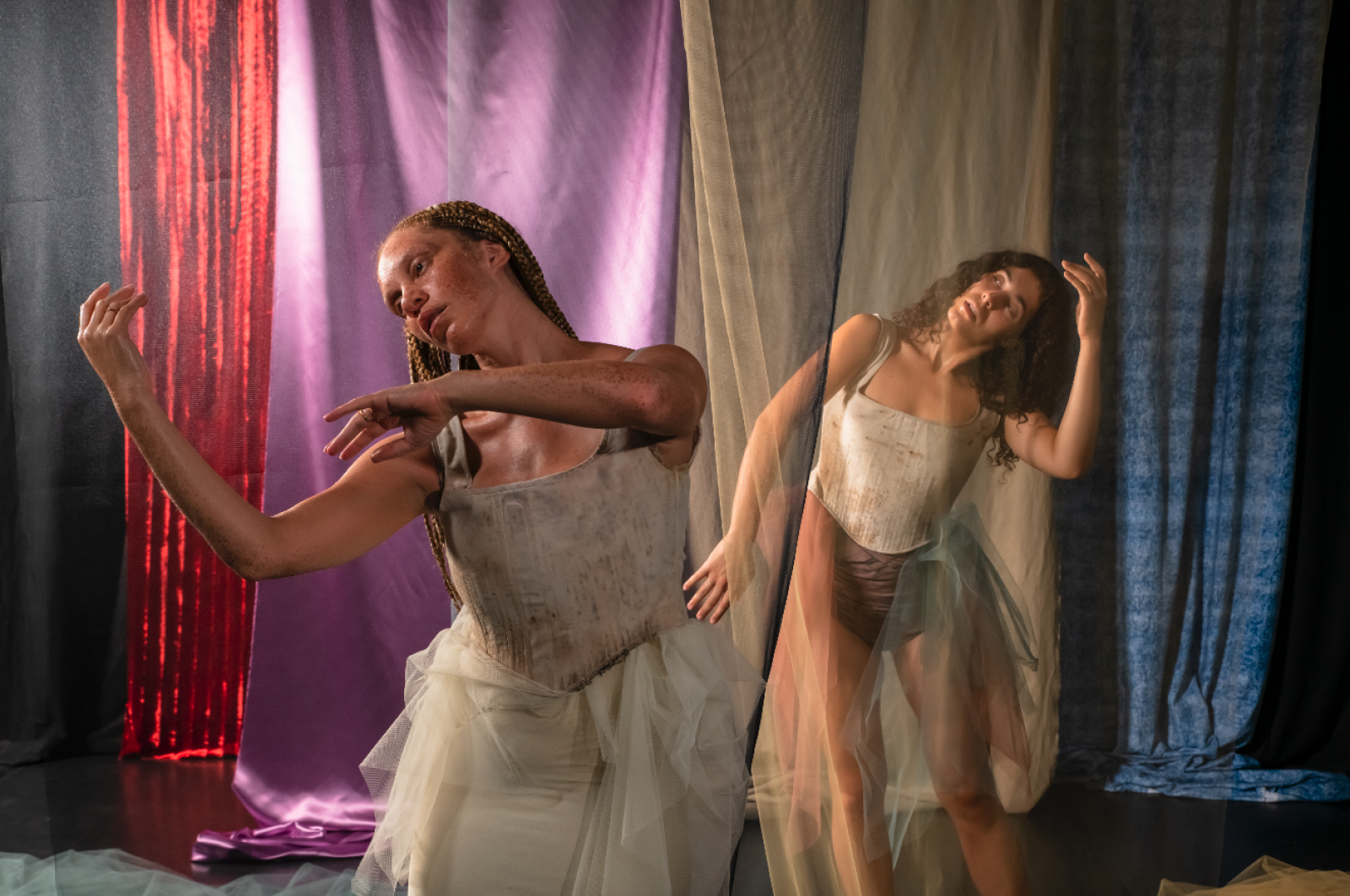 Director
Lara Dâmaso
Performers
Lara Dâmaso & Tarren Johnson
Choreography
Lara Dâmaso & Tarren Johnson
Executive Producer
Ian Kelly
Music and Composition
Ludwig Abraham
Costume and Set Design
Marcus Karkhof
Art Direction
Lara Dâmaso
Lighting Technician
Demian Jakob
Photography
Reto Schmid
Assistant photographer
Binta Kopp
Text
Ann Mbuti
| | |
| --- | --- |
| In co-production | Gessnerallee Zürich |
| With the support of | Stadt Zürich, Kanton Zürich, Ernst Göhner Stiftung, Stiftung Anne Marie Schindler, SIS, Adolph Streuli Stiftung & Elisabeth Weber Stiftung |