Let's dance! We catapult ourselves onto the dance floor and roll out the glittering carpet in the North Wing. Chanel, ®iginal ©py and AKUAKU let us drift musically through the night and the queer-feminist sex store untamed.love presents a Pleasure Island with all kinds of kinky toys.
This club night takes place after Criptonite's performance Pleasure and aims to show what a low-barrier, accessible party can look like. For example, there are no strobe lights or smoke effects. The bar is made up of completely low elements and Stall 6 next door turns into a balancing/quiet zone. Wearing masks is recommended for everyone and masks will be provided at the entrance accordingly.
Channel 6
Channel 6 is a female DJ who doesn't define her music in genres. She loves to combine different music and stays mostly in electronic music. She is inspired by Uk Garage, Breaks, Ghetto Tech, Jersey Club Music, House and Trance. For her, music is about sharing and experiencing in a collective community.
®iginal ©py b2b AKUAKU
As our ancestor, Missy Elliot once said, "It don't matter where you're from, it's where you're at." So you better pull up to Criptonite's afterparty. ®iginal ©py and AKUAKU are giving you the goods at Gessnerallee. Get your booties, crutches, bellies and beards wiggling. United queer forces are coming your way.
Pleasure Island by untamed.love
Welcome to Pleasure Island by untamed.love. A playful and safe place where you can try different toys freely or with our guidance. Pinching, petting, holding, hitting, massaging - find out what gives you pleasure.
People accompanying people with disabilities will receive free admission to the party. We have a reserve of over-ear earmuffs as well as blackout glasses, against acoustic, respectively optical stimuli, which can be obtained at the cash desk. As at every club event at the Gessnerallee, awareness team members will be on site. They are identified by colored collars with neon-luminous tags.
We make every effort to ensure accessibility in a wide variety of areas. Nevertheless, we cannot organize a completely barrier-free club night and rather understand these measures as a process. A process that should set longer-term steps in motion. Feel free to write us if you have any feedback or criticism to info@gessnerallee.ch
Entry: 15 CHF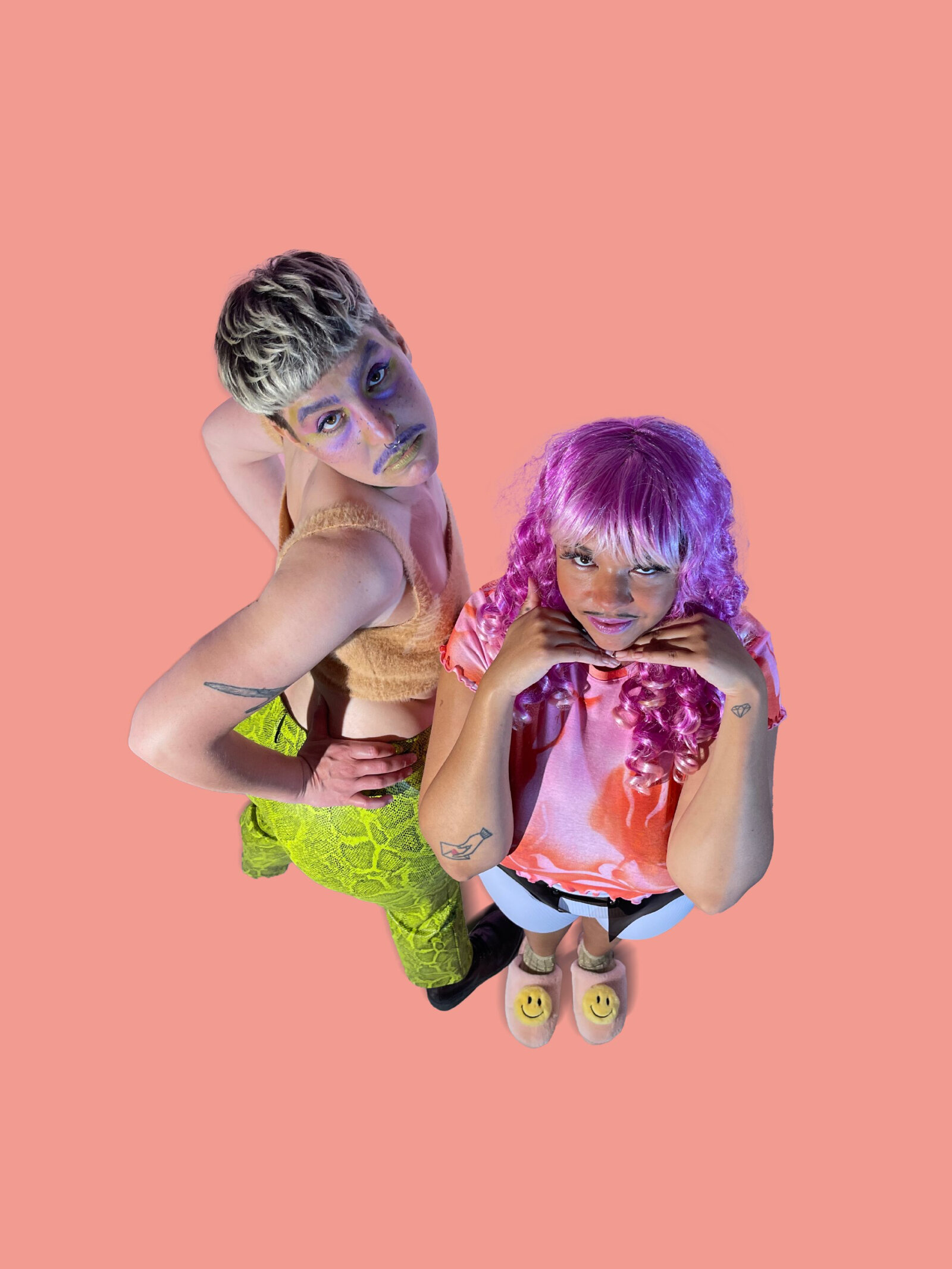 ®iginal ©py & AKUAKU Fotocredits @glitch_b_a_b_y