Can we imagine living in one of the many places in the world that are underwater due to rising sea levels caused by global warming?
Technotropies of the otherwise takes as its starting point the Sundarbans mangrove forest in the Bay of Bengal, which extends over large parts of Bangladesh and India. According to climate forecasts, it will be completely flooded in near future. Today already, as a result, thousands of people are forced to migrate. Sundarban's plants and animals are well adapted to its marine environment and can breathe underwater. But what about humans? Can humankind imagine to migrate in the future into the Ocean?
Five performers enact this aquatic future myth, that interweaves field recordings of the Sundarbans with a staged choreography. The audience, that is placed at the middle of the space, is surrounded by a four channel performance video with moving light objects and an immersive musical experience. For the ocean to take us into every movement, head and body grow together and swallowing and breathing become one. We will find ourselves in a surging, breathing, rhythmic forest, where frequencies of «Drexciya»¹ reach us from the aquatic future.
---
¹ Created by the Detroit techno-duo of the same name, «Drexciya» is also a mythical underwater world populated by the descendants of unborn babies from the Transatlantic Slave Trade who have learned to breathe underwater. This myth also reverberates in the Gulf of Bengal, whose coastal lines and ecosystems were historically shaped and exploited by the interests of the British colonial power and is through cotton trade closely linked to the Transatlantic Slave Trade. We think that for future inhabitants of the ocean and their diverse earthly memories, the encounter with «Drexciya» is inevitable.
There will be a s/tabel talk after the show of the 1th of April. This is an invitation to conversations with the artists in Stall 6. Over a drink at the table, informally and without moderation, there is the opportunity to chat, exchange ideas and toast each other.
90 minutes
In english language
Not language based
Bengali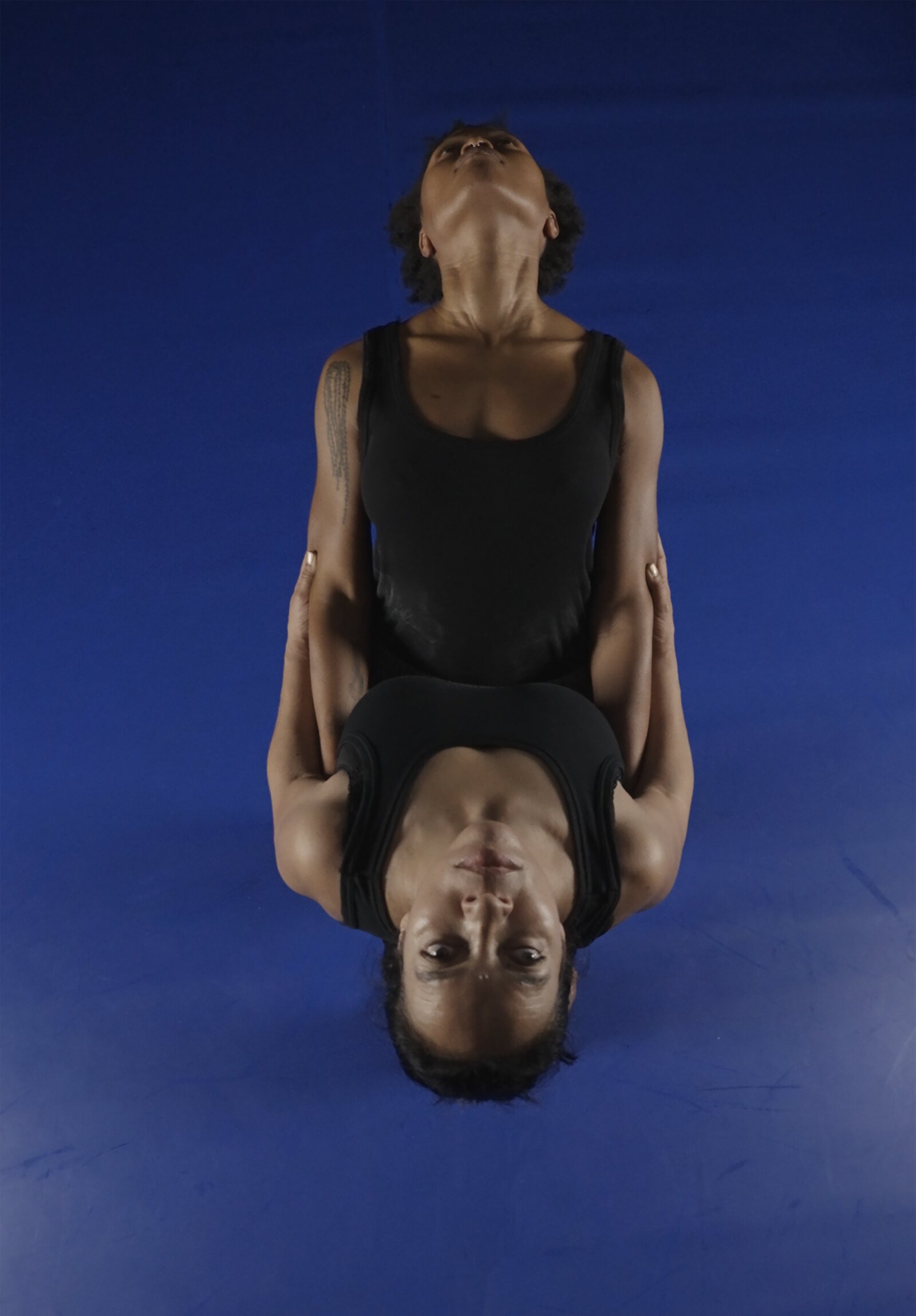 Carisa Bledsoe and Malika Khatir in Technotropies of the otherwise, 2023.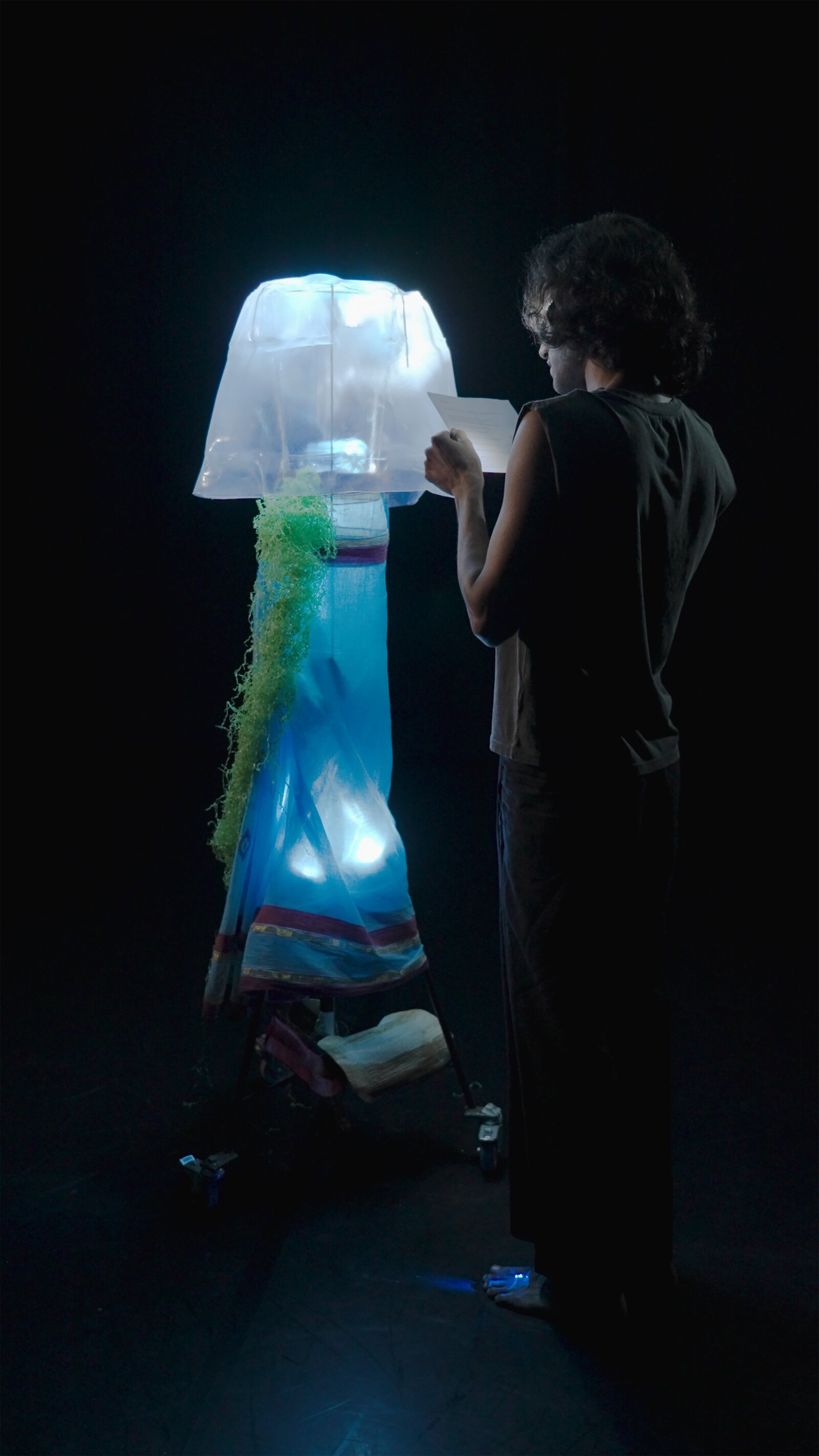 Samrat Banerjee in Technotropies of the otherwise, 2023.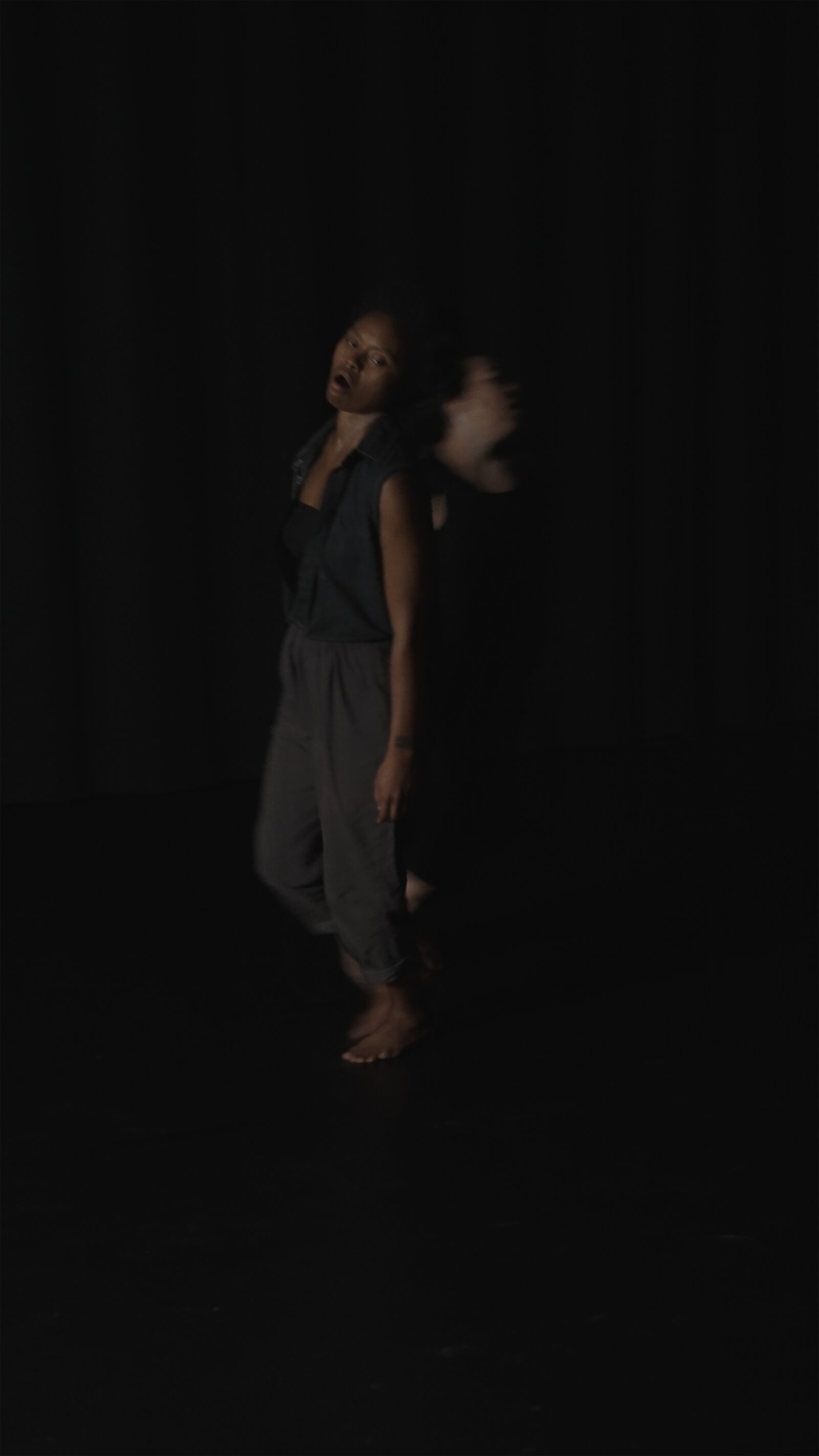 Technotropies of the otherwise, Videostill, 2023 Technotropies of the otherwise, Videostill, 2023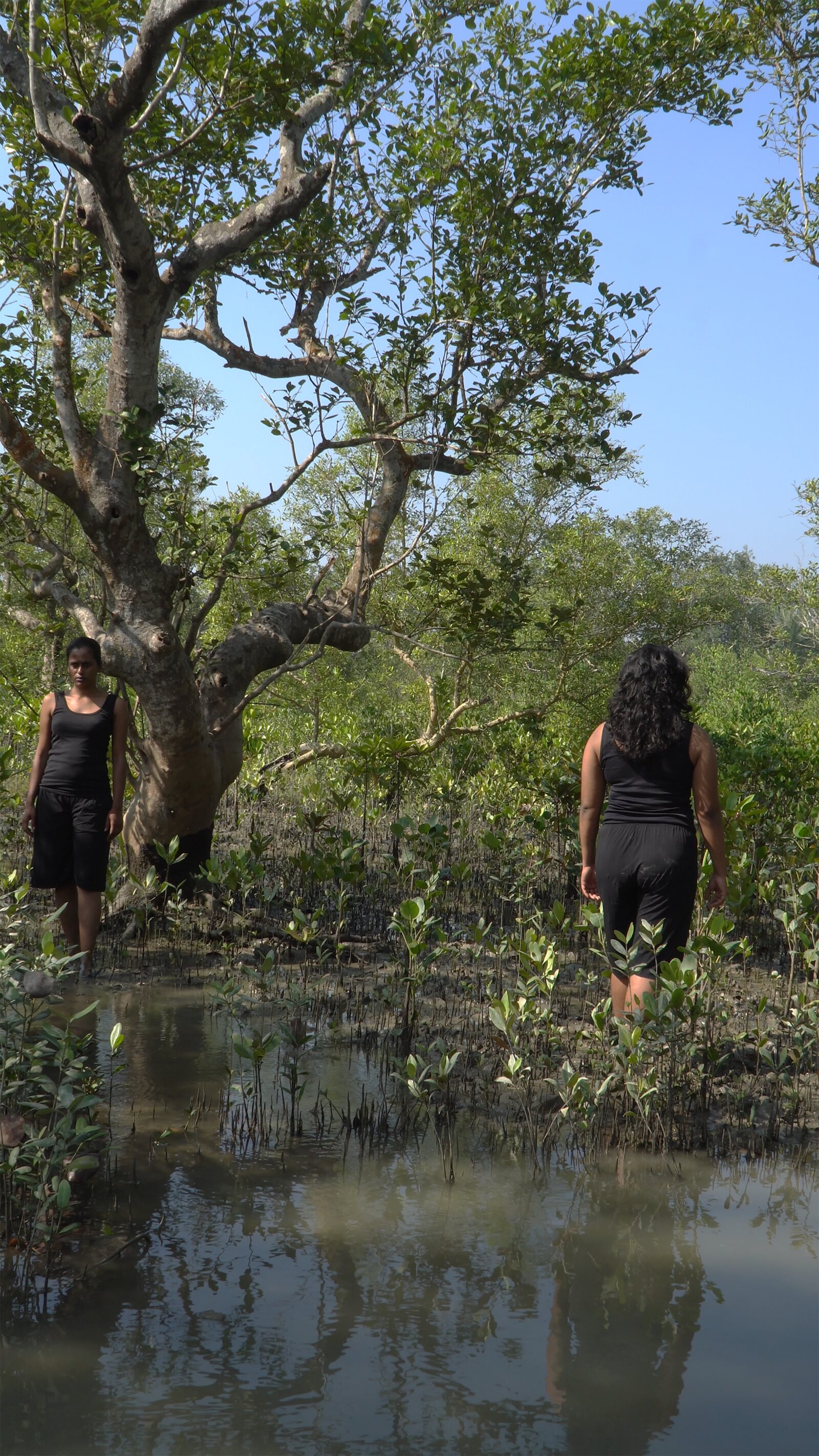 Technotropies of the otherwise, Videostill, 2023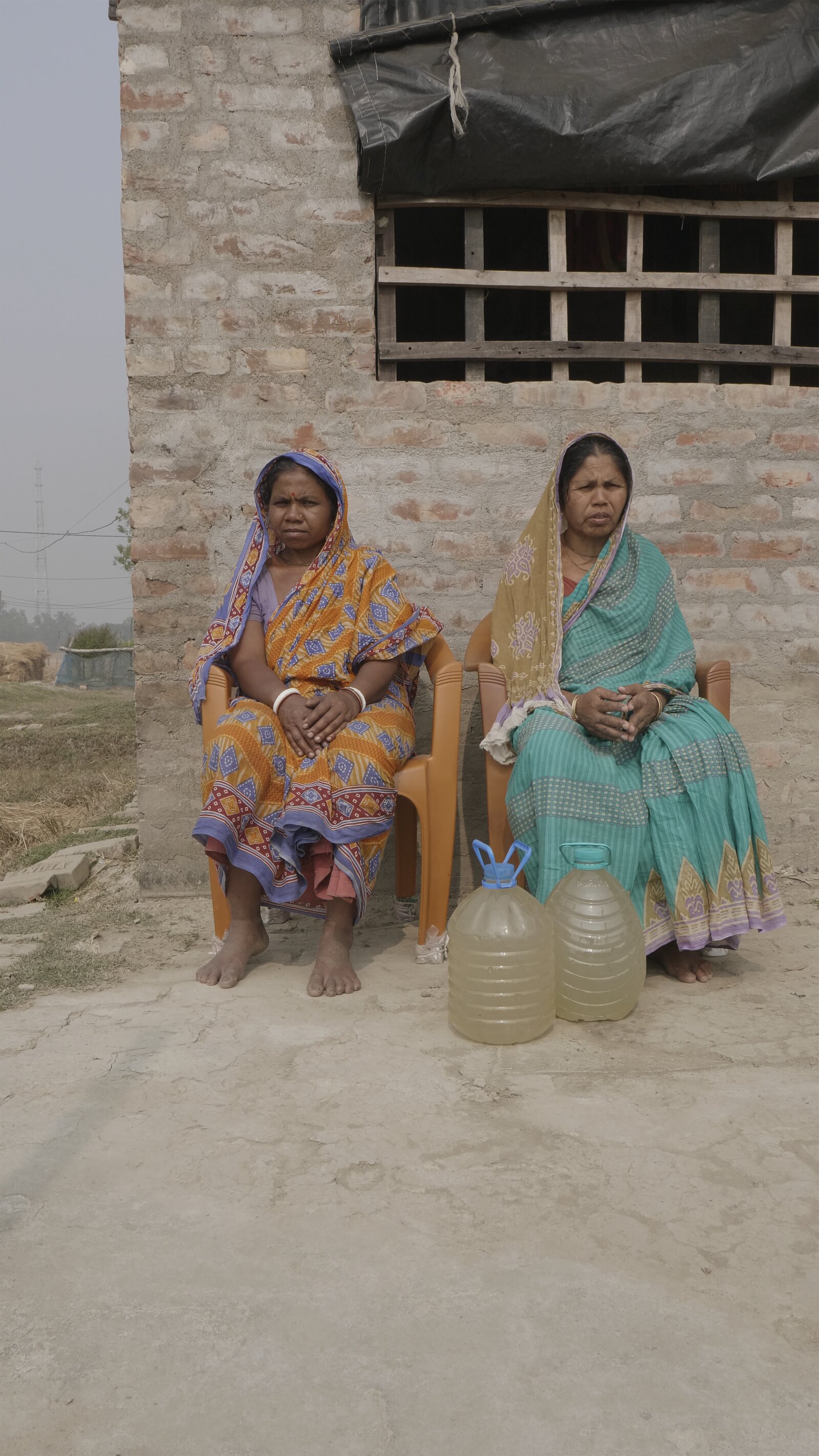 Technotropies of the otherwise, Videostill, 2023
Technotropies of the otherwise, Videostill, 2023
| | |
| --- | --- |
| Concept, Installation | Samrat Banerjee, Stefanie Knobel |
| Choreography, Video direction, Editing | Stefanie Knobel |
| Performance and Co-Choreography | Uma Banerjee, Samrat Banerjee, Carisa Bledsoe, Malika Khatir, Shatakshi Nandy |
| Music | André Veigas Pereira |
| Text | Samrat Banerjee |
| Light | Samrat Banerjee, Kai Simon Stoeger |
| Choreographic Assistance | Kai Simon Stoeger |
| Sound mixing | Kevin Andrea Furlan |
| Color grading | Laura Rodríguez |
| Technical direction Zurich recording | Gabriel Studerus |
| Technical assistance | Pina Köhler |
| Camera | Ohida Khandakar, Stefanie Knobel |
| Costume design | Ružica Rajčić |
| Interviewees | Krishna Mandal, Kanika Mandal, Sita Sil, Mita Biswas, Manju Mandal |
| | |
| --- | --- |
| Production | Verein sk*ein |
| Co-production | Gessnerallee Zürich |
| With the support of | Aargauer Kuratorium, Ernst-Göhner Stiftung, Fondation Nestlé pour l'Art, Kanton Zürich, Pro Helvetia Schweizerische Kulturstiftung, Stiftung Corymbo, Schweizerische Interpretenstiftung, Stadt Zürich Kultur, Südkulturfonds |