Since 2011 Florentina Holzinger enriches the international performance scene with dizzying acrobatics, muscular female bodies and martial arts fighting scenes - pop cultural references and a penchant for trash are not neglected. With TANZ Florentina Holzinger concludes her trilogy - Recovery and Apollon were the first two parts - about the body as spectacle and its disciplining. TANZ is framed by a ballet class under the direction of Beatrice Cordua, the first ballerina to dance Le Sacre du printemps naked (in John Neumeier's adaptation Le Sacre, 1972). The performers undergo a rigorous training in "action ballet", the so-called "Sylphic Studies". In joint rituals they learn to control body and mind and acquire supernatural powers such as flying. A search for perfection in a transient world, in which the coarse is transformed into the sublime. In an operatic setting they create brutal parodies of sensational images familiar from ballet, comedy and pornography. The gaze regime is reflected in the figure of a porn producer documenting the performance. With a cast consisting of women between twenty and eighty years of age, all of whom have a different dance background, TANZ raises the question of the heritage of dance. How does one reconcile oneself with the beauty cult of this tradition? 
Florentina Holzinger (born 1986 in Vienna) studied choreography at the School for New Dance Development (SNDO) in Amsterdam. In all her works she consciously plays with the shifting of boundaries between high culture and entertainment. Kein Applaus für Scheiße (2011), the first joint work by Florentina Holzinger and Vincent Riebeek, immediately earned them the reputation of being the "most provocative young choreographers". In collaboration with Vincent Riebeek, they created a trilogy of pieces that toured internationally with great success: Kein Applaus für Scheiße, Spirit and Wellness. In 2015 the work Schönheitsabend - Tänze des Lasters, des Grauen und der Extase (Beauty Evening - Dances of Vice, Horror and Ecstasy) - the last piece of the now legendary collaboration - was created as a continuation. In autumn 2015 Holzinger's second solo work Recovery was premiered, an experimental reflection on her recovery from a traumatic stage accident. Holzinger is also responsible for workshops between art and martial arts and the web series Body and Freedom and was invited to the Theatertreffen with TANZ 020.
Duration: 120 minutes
Some English language
Fri 13.11.
20:00–22:00
In some scenes, self-harming actions are depicted which could have a disturbing effect on some viewers.
Sat 14.11.
20:00–22:00
In some scenes, self-harming actions are depicted which could have a disturbing effect on some viewers.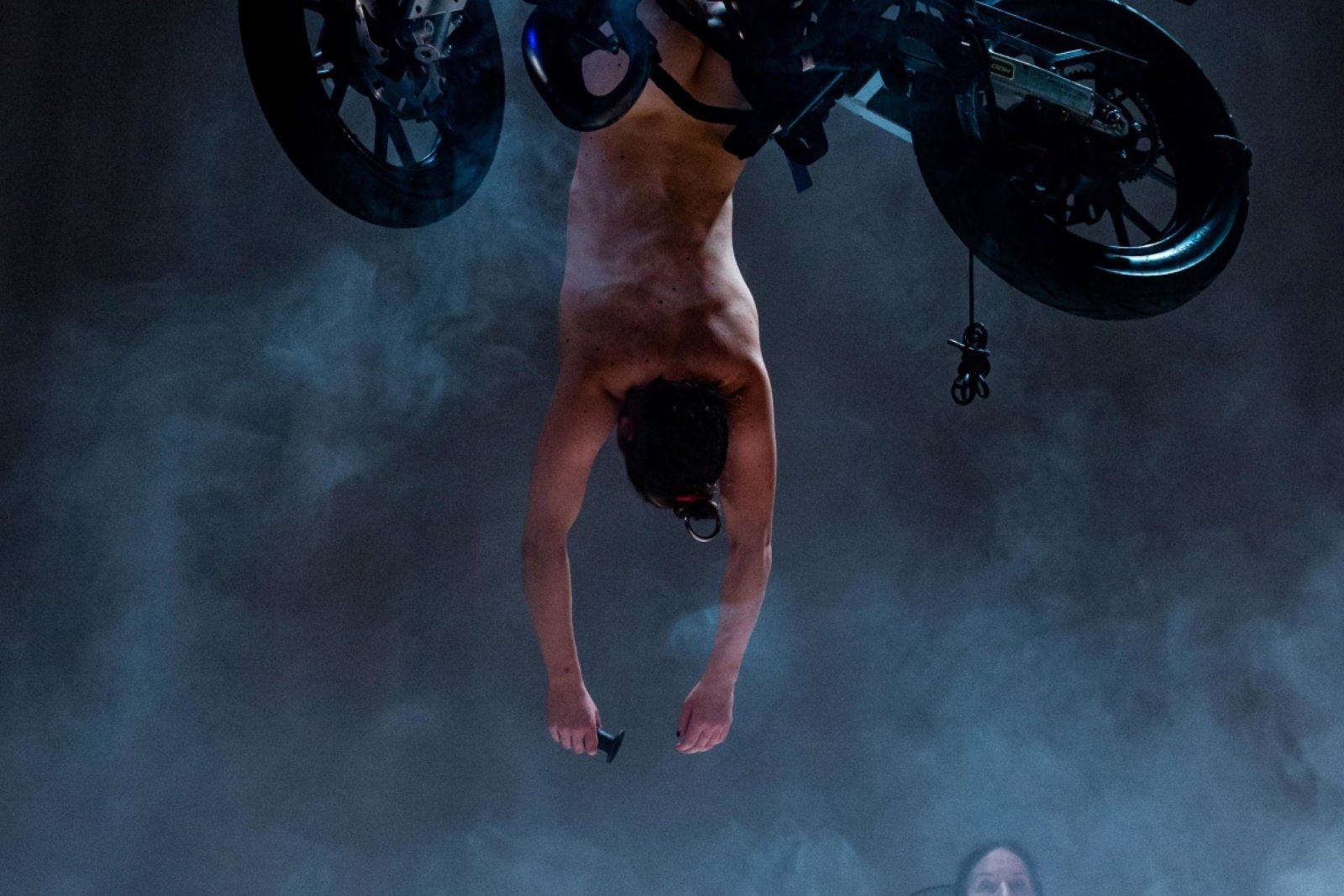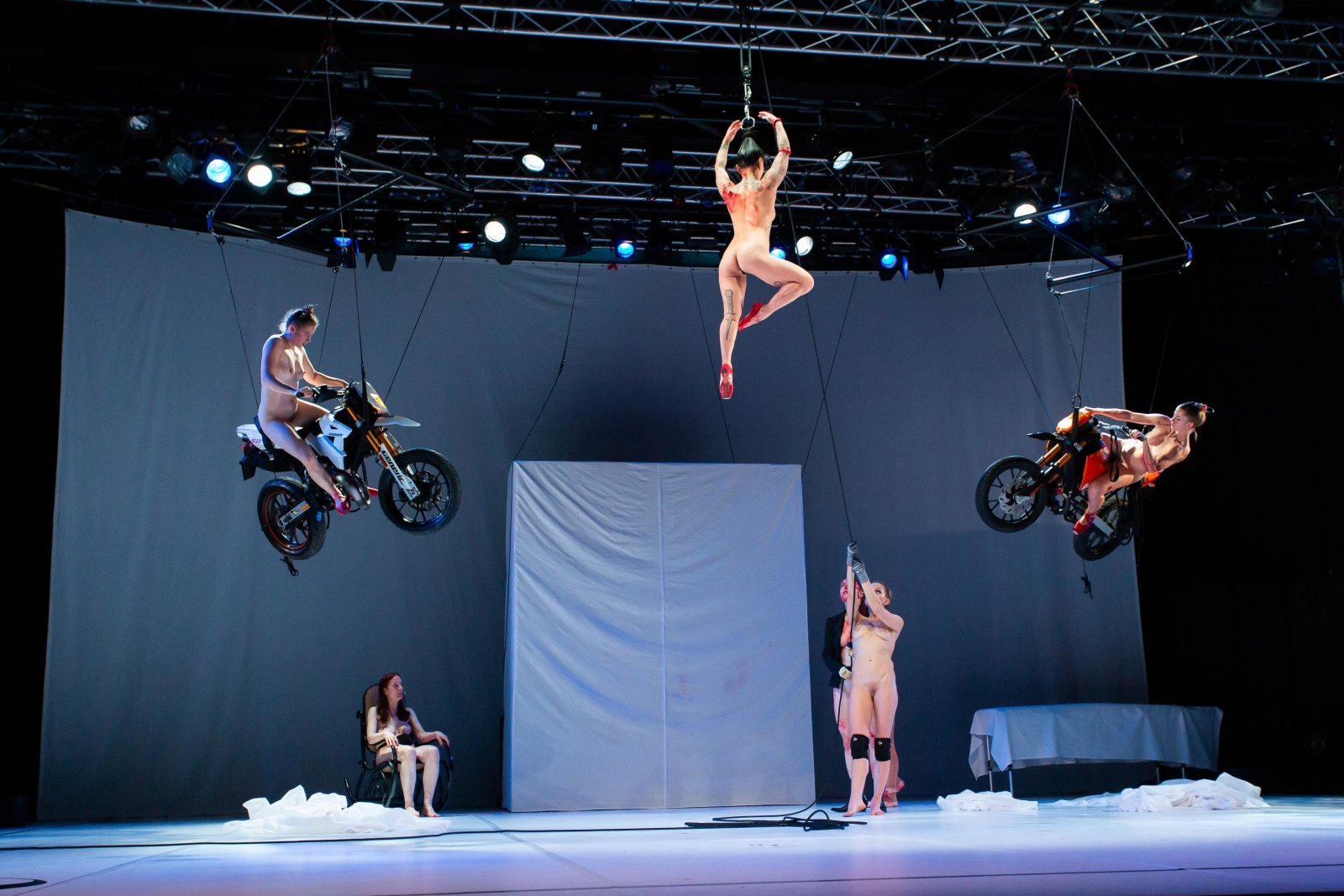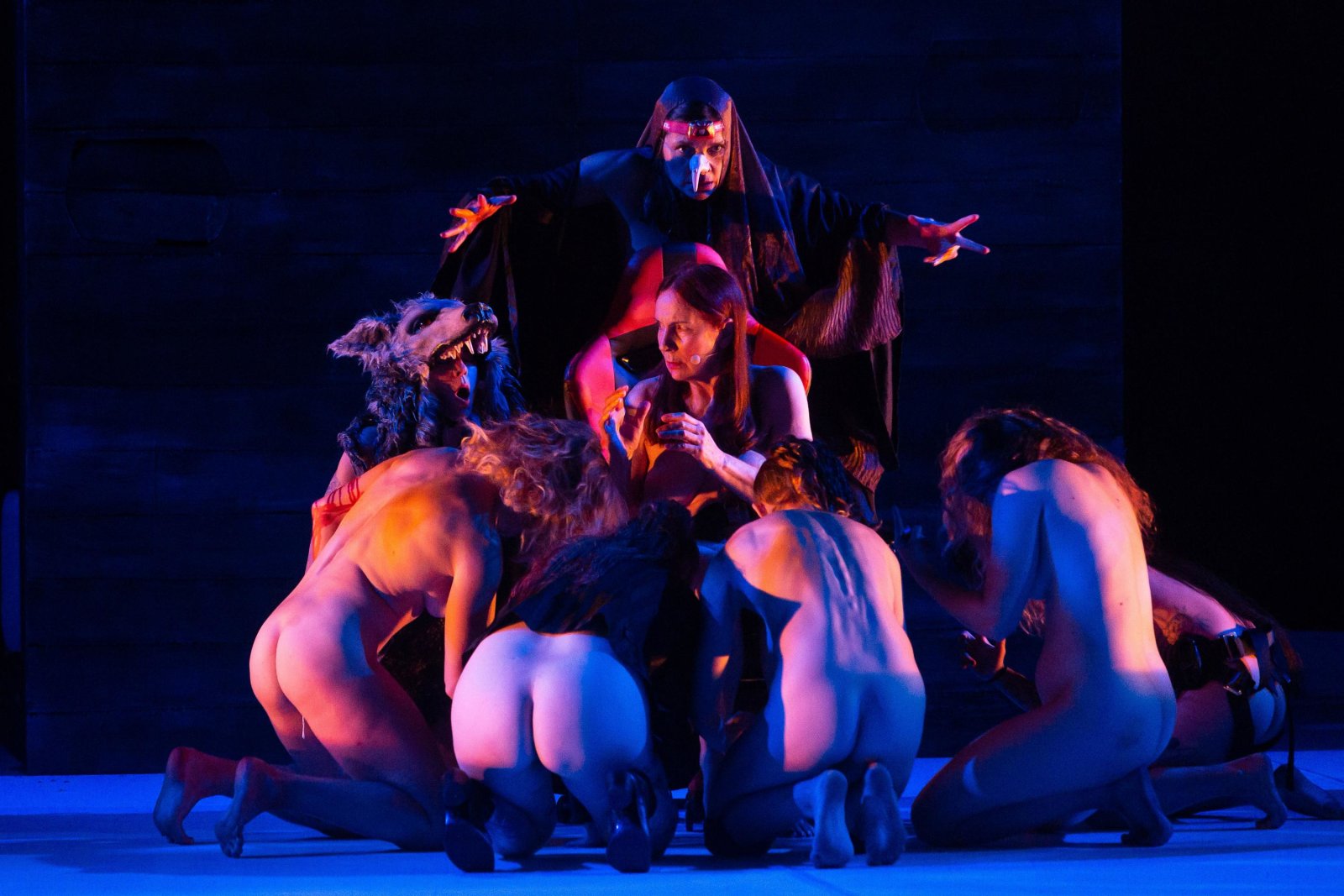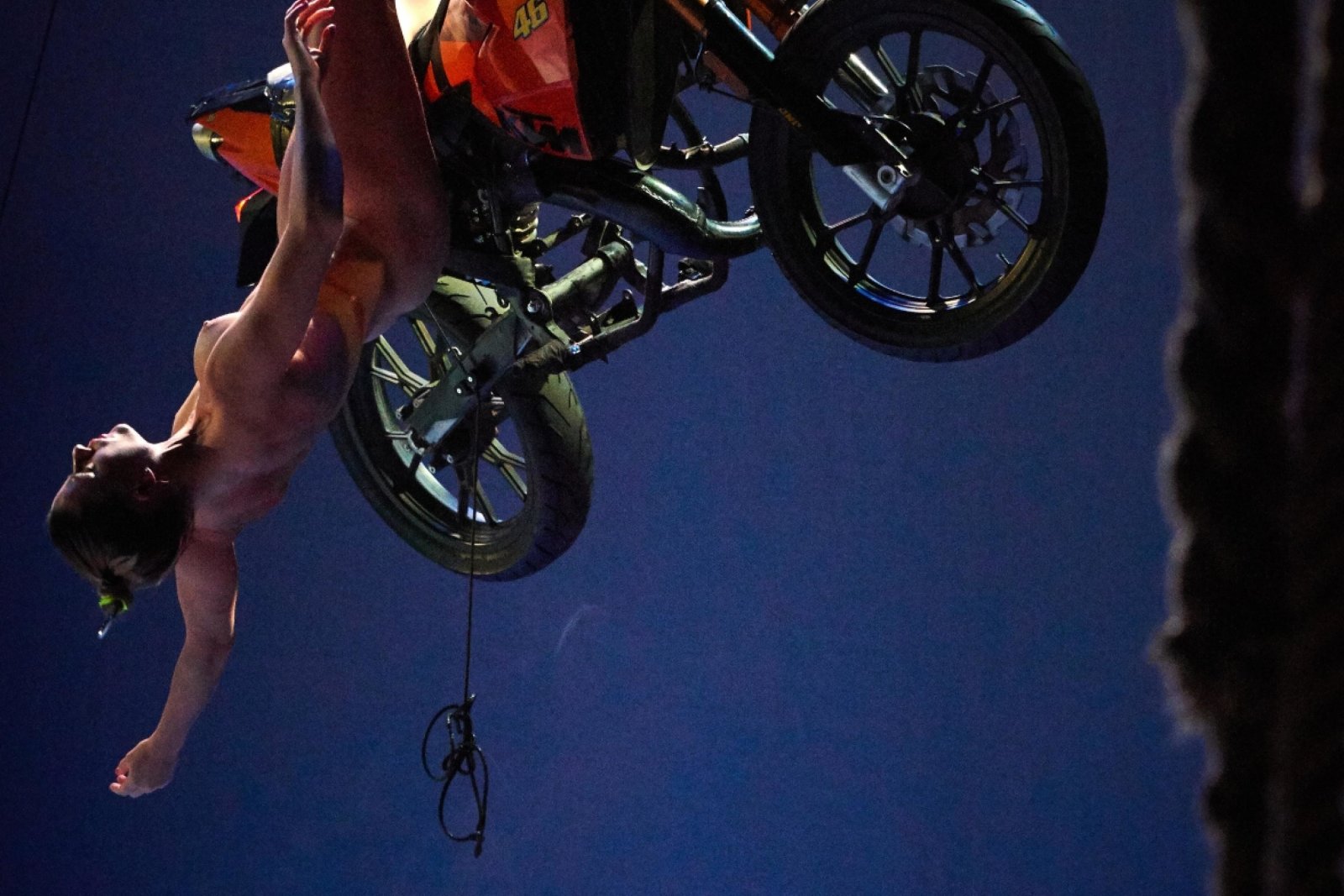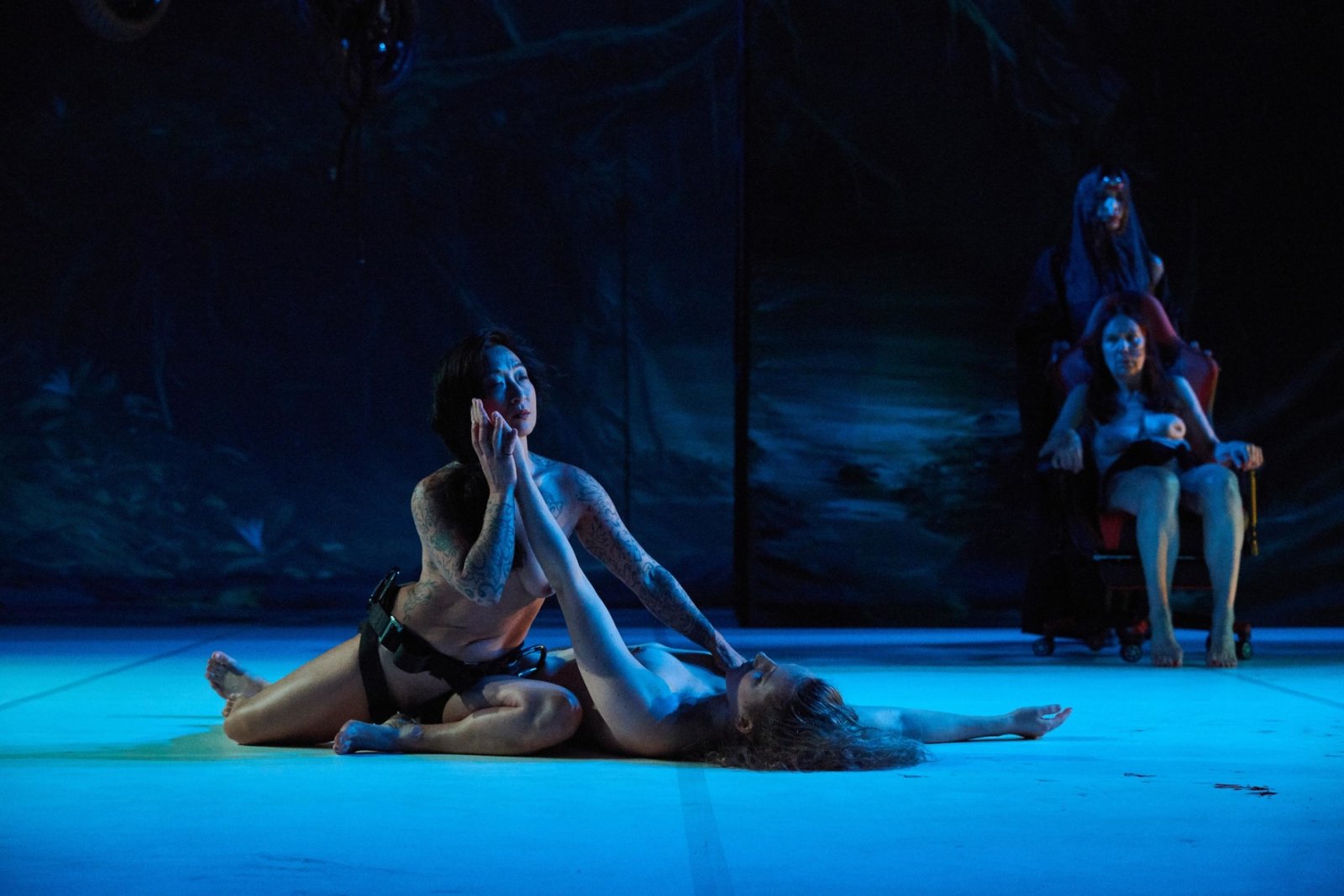 Concept/Performance/Choreography
Florentina Holzinger
Performance by and with
Renée Copraij, Beatrice Cordua, Evelyn Frantti, Lucifire, Annina Machaz, Netti Nüganen, Suzn Pasyon, Laura Stokes, Veronica Thompson, Lydia Darling
Video Design
Josefin Arnell
Live Camera
Josefin Arnell OR Jessyca R. Hauser
Sound design/Live sound
Stefan Schneider
Light design/Technical director
Anne Meeussen
Stage design
Nikola Knezevic
Stage assistant
Camilla Smolders
Technical assistant 
Koen Vanneste
Dramaturgy
Renée Copraij, Sara Ostertag
Coaching
Ghani Minne, Dave Tusk
Music coach
 Almut Lustig
Outside eye
Michele Rizzo, Fernando Belfiore
Theory and research
Anna Leon
Costume advisor/tailor
Mael Blau
Prosthetic and Mask
Students of Wigs, Make-up and Special Make-up Effects for Stage and Screen - Theaterakademie August Everding Munich, Marianne Meinl
Stunt support
 Haeger Stunt & Wireworks
Stunt instructors
Stunt Cloud GmbH (Leo Plank, Phong Giang, Sandra Barger)
Management 
Something Great (Berlin - DE) & DANSCO (Amsterdam - NL)
International distribution
Something Great (Berlin - DE)
Production
Spirit
Executive Production
Laura Andreß
Financial administration
Julia Haas/SMART (Vienna - AT)
| | |
| --- | --- |
| Co-production | Tanzquartier Wien (Vienna - AT), Spring Festival (Utrecht - NL), Theatre Rotterdam (Rotterdam - NL), Mousonturm (Frankfurt - DE), Arsenic (Lausanne - CH), Münchner Kammerspiele (Munich - DE), Take Me Somewhere Festival (Glasgow - UK), Beursschouwburg (Brussels, BE) deSingel (Antwerp - BE), Sophiensaele (Berlin - DE), Frascati Productions (Amsterdam -NL), Theater im Pumpenhaus (Muenster - DE), asphalt Festival (Düsseldorf - DE) |
| Supported by | O Espaço do Tempo (Montemor-o-Novo), Fondation LUMA (Arles), De Châtel Award (NL) |
| Thanks to | CAMPO Gent, ImPuls-Tanz, Eva Beresin, Stefanie Leitner, Tanz-Archiv MUK Wien, Stimuleringsfonds Creatieve Industrie |
| Funded by  | Cultural Department of the City of Vienna (AT), Performing Arts Fund (NL), the Bundeskanzleramt für Kunst und Kultur, and Norma Fonds (NL) |