NIEMANDSLAND is a space of immersion permeated by a driving composition of sounds and noises from daily life. The audience can move freely in this "Disco of Everyday Life". It's a place for participatory surprise, reflection and inspiration.
A no-man's land [Niemandsland] lies between two or more defined and allocated zones. Wastelands often develop there; nature thrives without man's intervention. It is a habitat as it only rarely exists anymore. For his latest creation, Dimitri de Perrot investigates the qualities of no-man's lands as spaces of freedom. There are no audience seats, no stage and no performers. The only thing there is the sound, space and audience – so, in a word, us.
The play begins – with the presence of the attendees. Researching and experiencing in a supposedly empty biotope awakens spirits and reflection. Questions of living together in a world that we recognize as reality force themselves into the focus. As passed-on certainties, as solidified thought systems. But what happens when these are pushed into movement and are liberated from their limits? When the space appears to be breathing?
The piece plays with the ambivalence of banal lightness and normal seriousness, of looking at what is one's own and what is shared.
Loop of 60 minutes. Admission and start on the hour. Relaxed Performance Performances are specially marked.
To develop the NIEMANDSLAND project, Dimitri de Perrot is «Artist in Residence» at Le Centquatre – Paris and at the ICST (Institute for Computer Music and Sound Technology @ ZHdK) and received a «Research contribution» from the city of Zurich department of cultural affairs as well as a «Freiraum» research contribution from the Department of cultural affairs Canton Zurich. Dimitri de Perrot is a «resident artist» at the Gessnerallee Zürich. The city of Zurich is supporting Dimitri de Perrot's projects with a three-year program for the years 2020–2022.
Duration: 1h
Not language based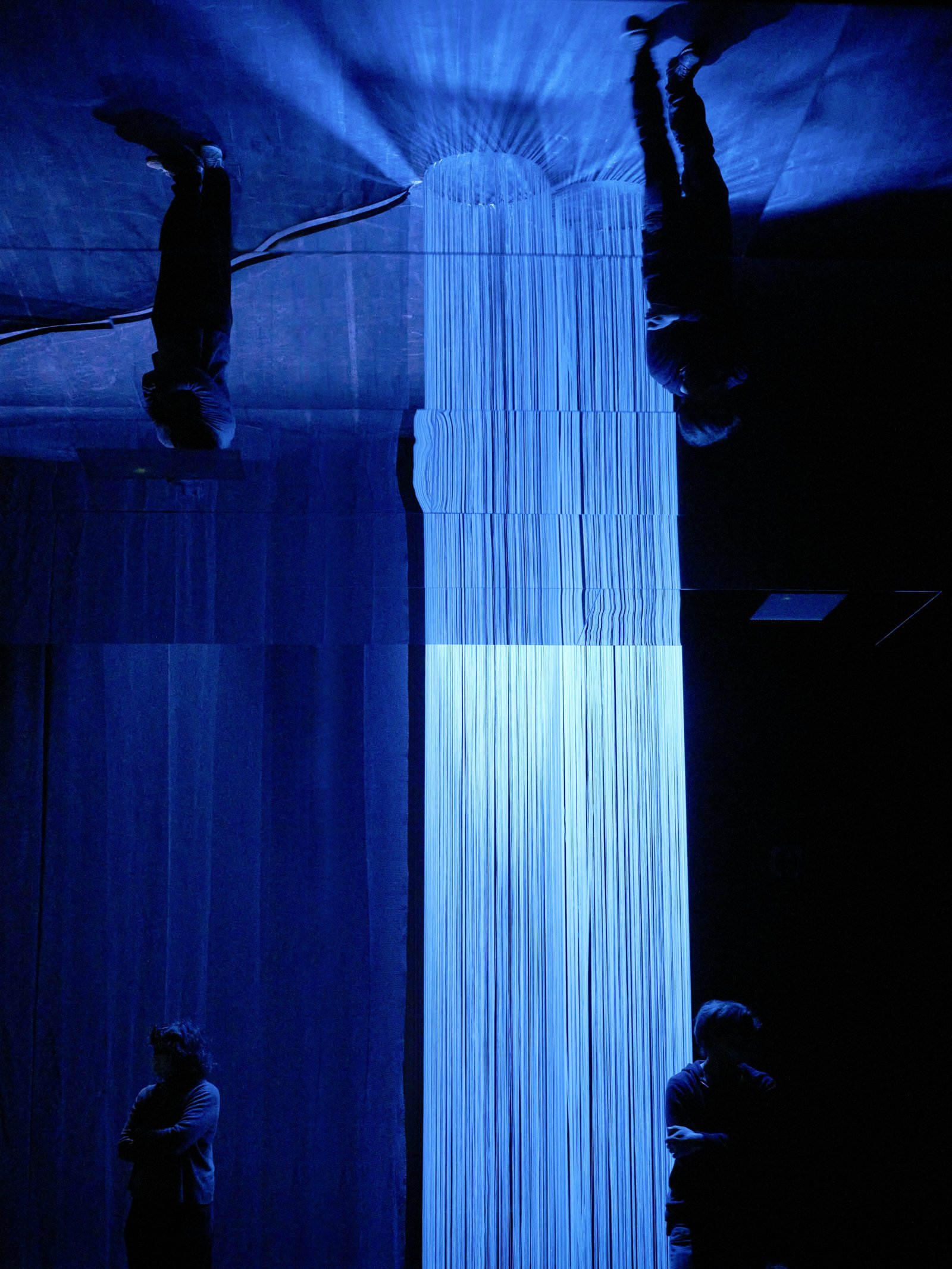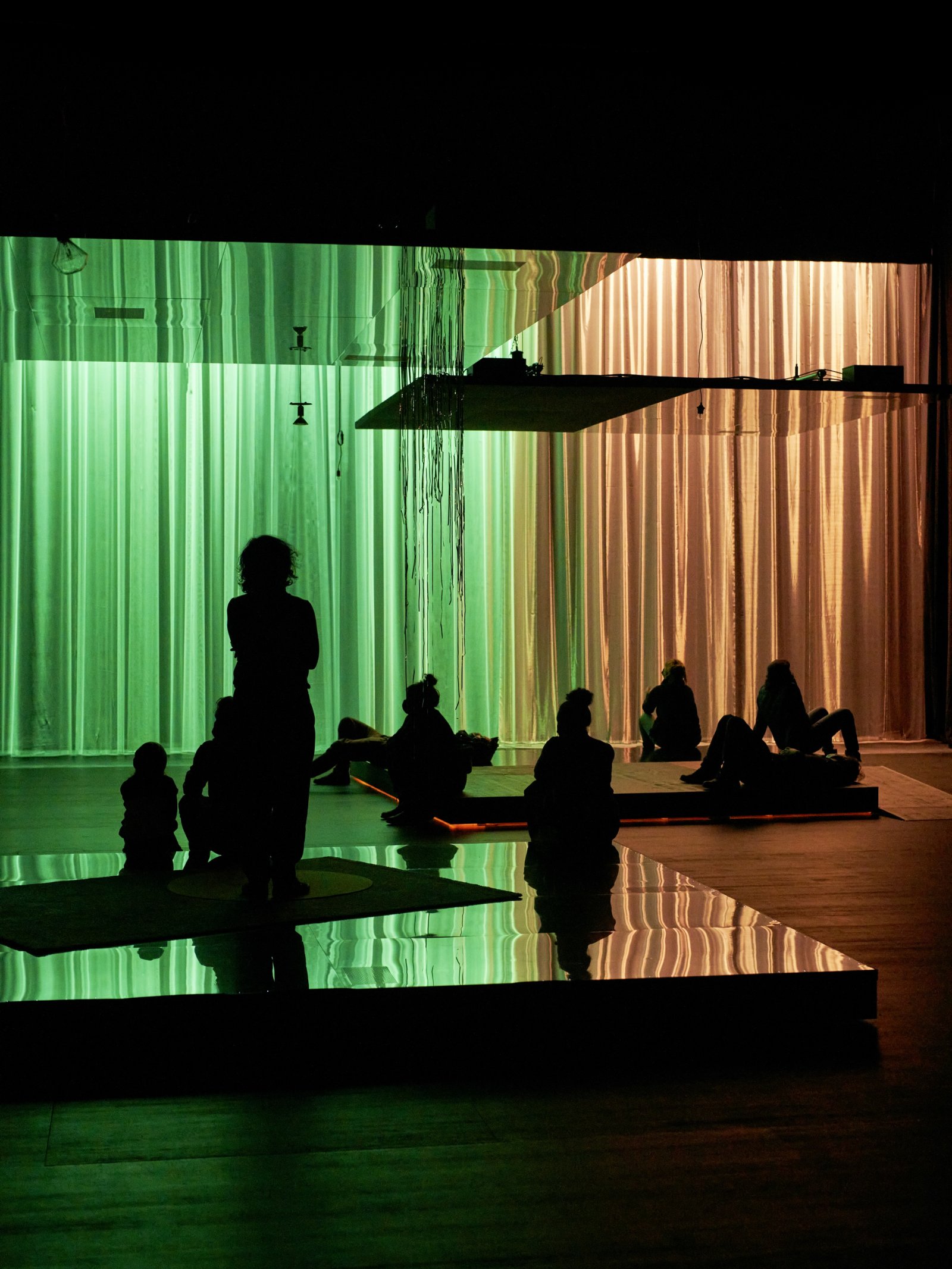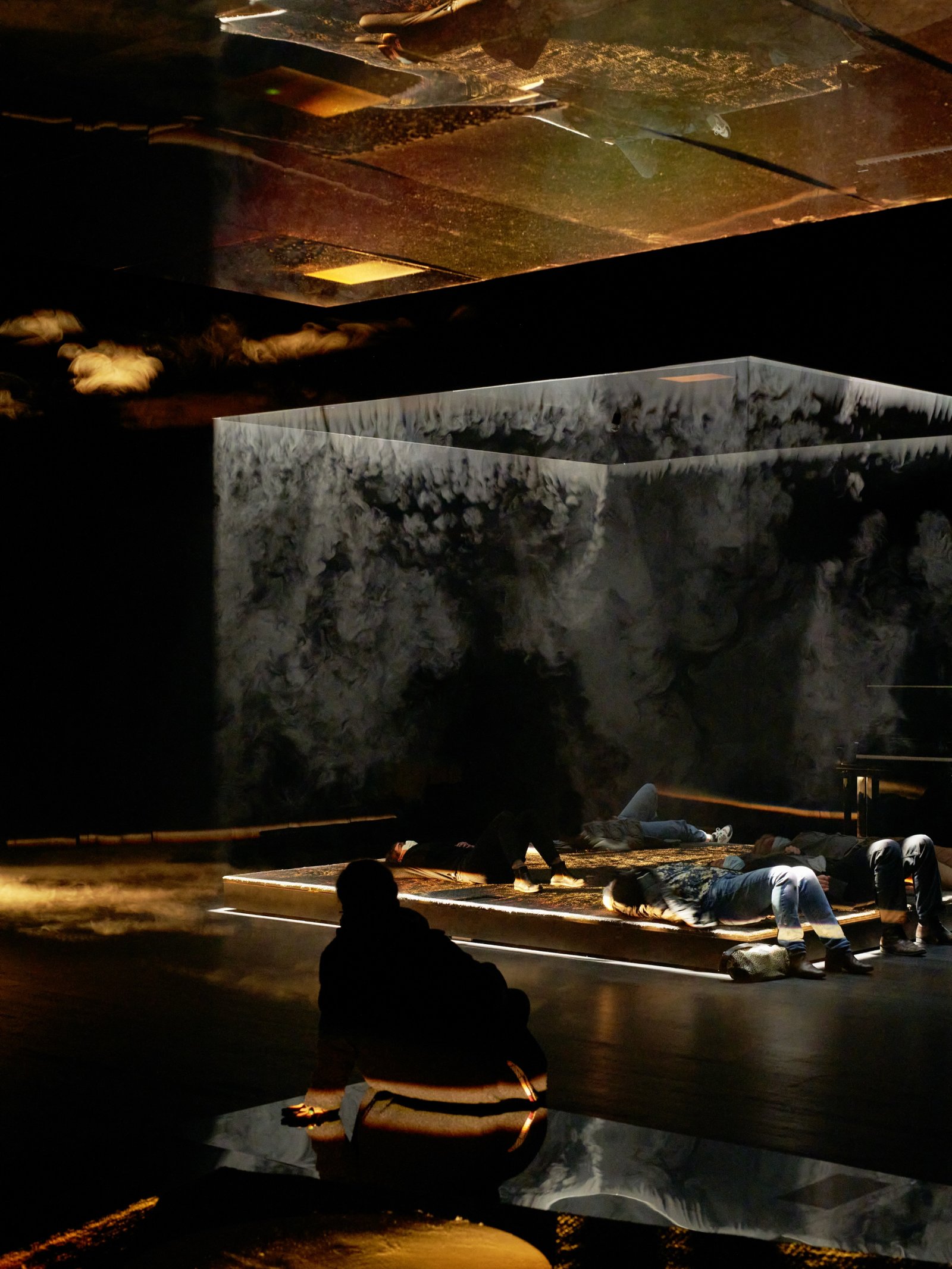 Idea, Music & Artistic Direction
Dimitri de Perrot
Dramaturgy
Co-composition music
Balz Bachmann
Lightning
Karl Egli
Sound
Max Molling
Stage set - design & research
Franziska Born
Planning and construction stage set
Leo Hoffmann
Additional music and voice recordings
Lara Barsacq, Marc Bodnar, Peter Bräker, Miro Caltagirone, Jack Ellis, Laslo de Perrot, Nino de Perrot, Michael Fehr, Tarek Halaby, Laurence Mayor, Dimitri Jourde, Jeff Loiselette, Gaël Santisteva, Julian Sartorius, Michi Sauter, Isabel Sören, Fred Ulysse
Development of the sound concept
ICST / Peter Färber
Assistance music
Peter Tillessen
Dramaturgic think tank
Lukas Bärfuss, Imanuel Schipper
Stage
Jorge Bompadre
Technical office
Pablo Weber
Communication and think tank
Christoph Meier
| | |
| --- | --- |
| Production | Studio DdP |
| Co-production | EinTanzHaus Mannheim, Gessnerallee Zürich, ICST – Institute for Computer Music and Sound Technology @ ZHdK, Internationale Schillertage 2021 / Nationaltheater Mannheim NTM, Kaserne Basel, Südpol Luzern, ZeitRäume Basel – Biennale für neue Musik und Architektur. Partner-Theater: Le Centquatre Paris |
| Supported by | Stadt Zürich Kultur, Fachstelle Kultur Kanton Zürich, Pro Helvetia Schweizer Kulturstiftung, Ernst Göhner Stiftung, Stiftung Corymbo, Landis & Gyr Stiftung, Zentrale Pratteln. |