The wolf is on the move ... and that just before going to bed. Already we are in the middle of the fantasy journey of a wild and cheeky playful child. Wild Things and the Jazz! A drum set, a guitar, a piano, vocals and all kinds of electronic devices let (un)canny theatrical worlds blossom and fade away again. Trees grow through the stage floor. We travel across the sea and back again. It is noisy and loud and then again harmonious and quiet. We meet strange beings, not human, not animal. Time for noise.
According to a study in the canton of Zurich, every 5th child has behavioral problems. In the theater, everyone is behaviorally challenged! In Wild Things we explore boundaries of togetherness. It's about the power and lustful interaction with each other between boredom and anger, friendship and loneliness. With sophisticated and funny-playful music we slip into wolf's fur and experience adventures.
With Wild Things, Corsin Gaudenz and his team once again develop a musical theater for a young+ audience and set accents in this theater area through great experimentation with music, movement and space, as well as the imagination.
The play is suitable for everyone from the age of 5.
Duration: 60 minutes
Not language based
from 5 years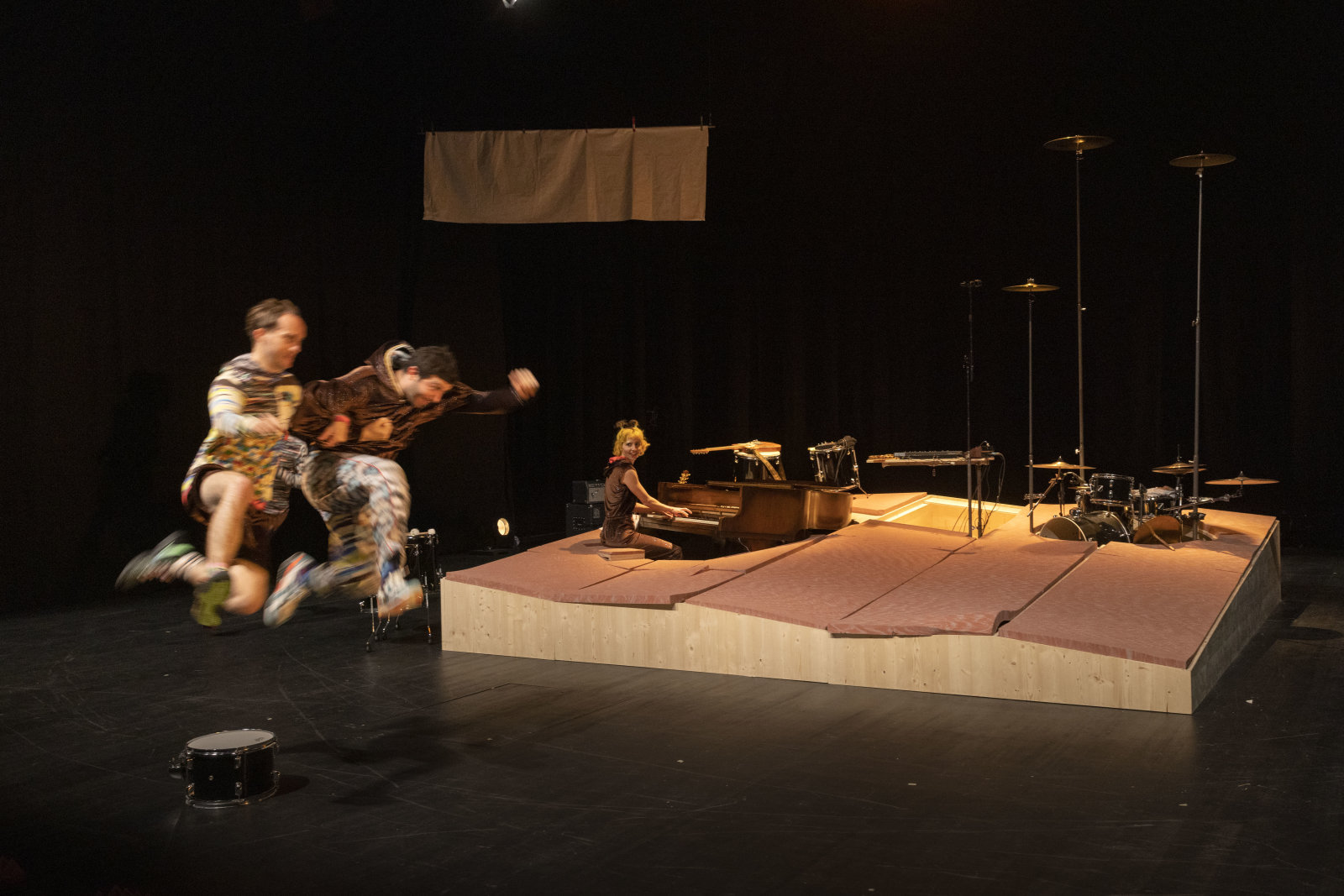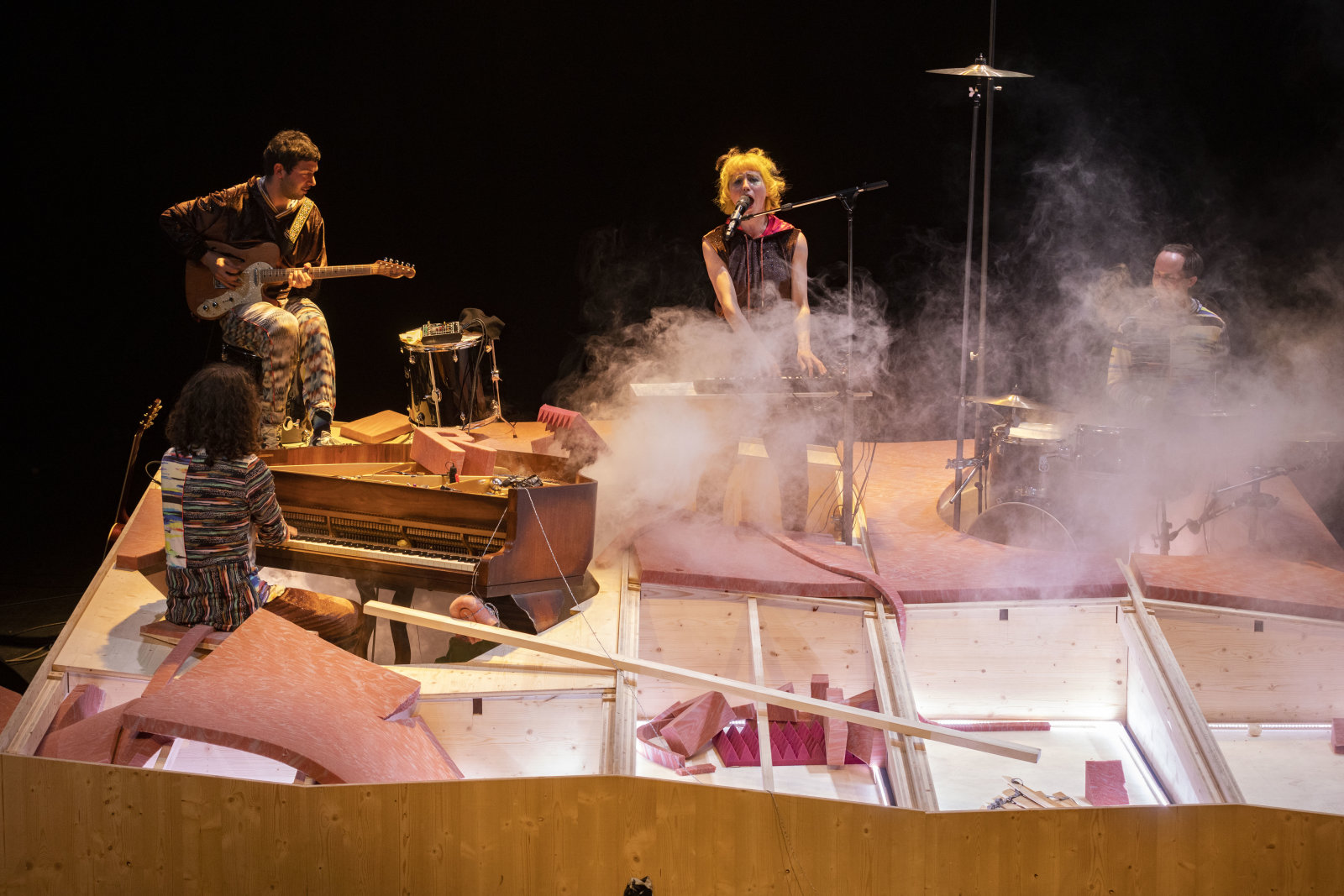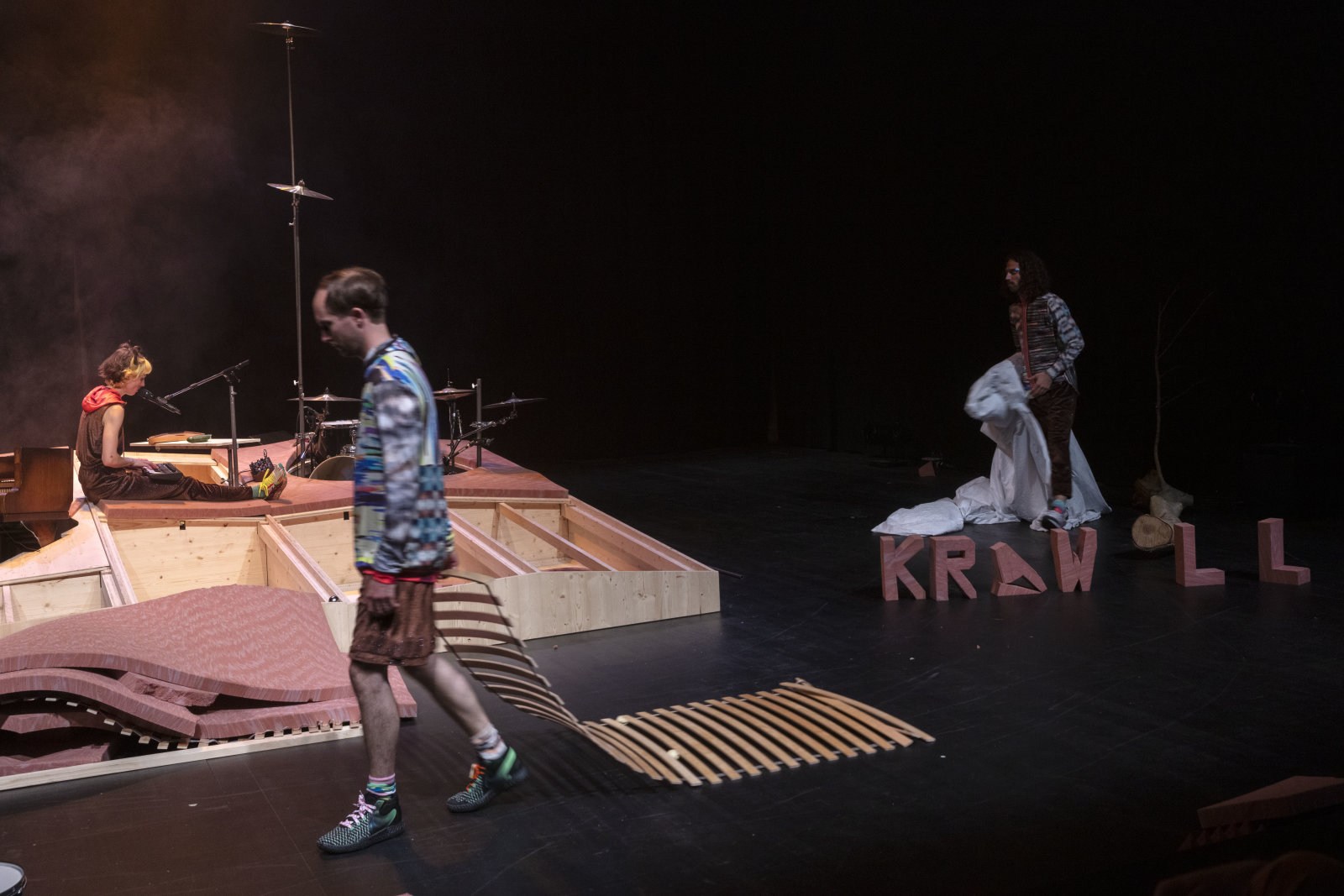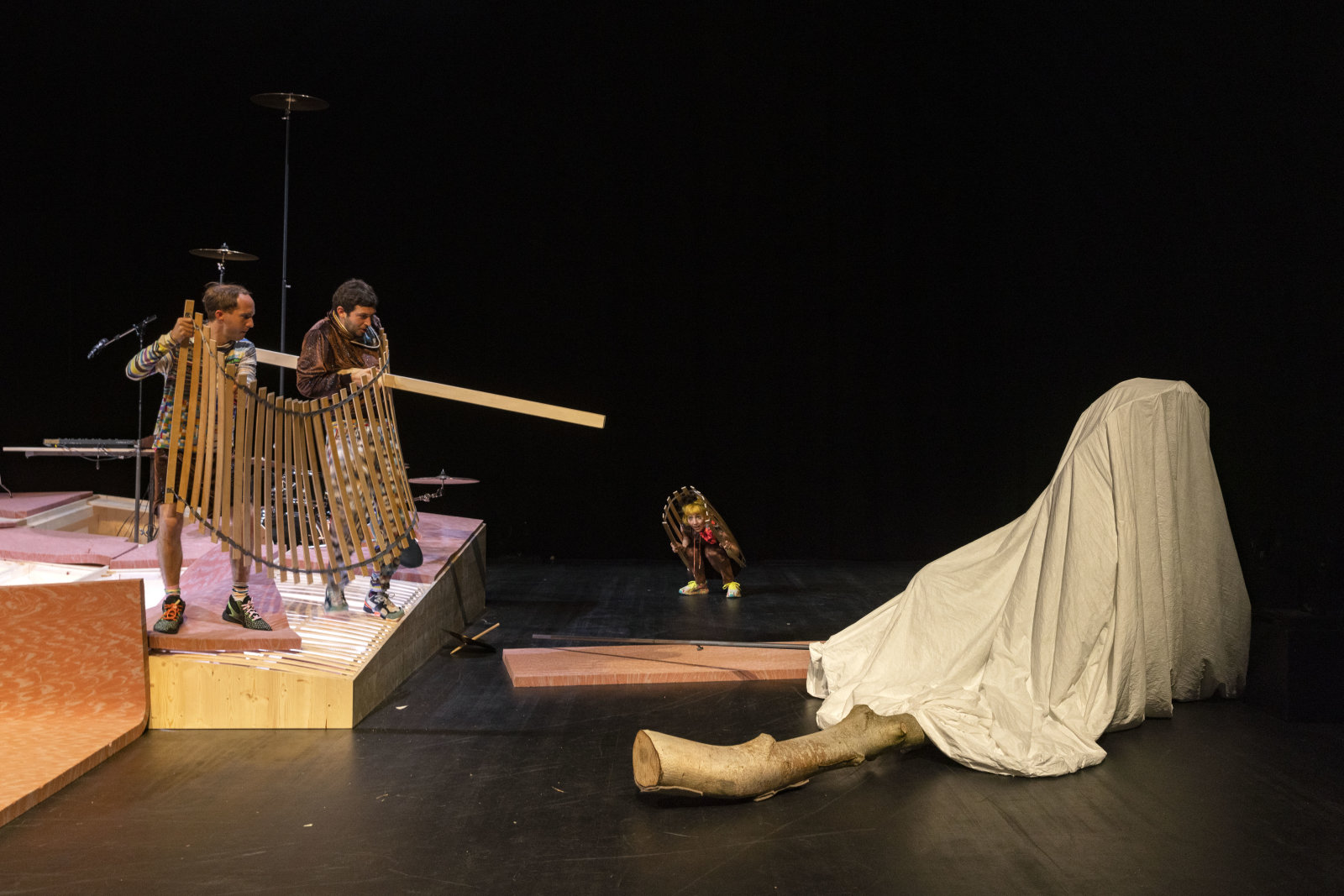 | | |
| --- | --- |
| Playing and composition | Raphael Loher (piano), Giulin Stäubli (drums), Manuel Troller (guitar) und Marena Whicher (voice and toys) |
| Direction | Corsin Gaudenz |
| Stage | Frieda Scheider |
| Costume Design | Božena Čivić |
| Dramaturgy | Ketty Ghnassia |
| Light | Marek Lamprecht |
| Choreographic input | Yasmine Hugonnet |
| Sound | Rebecca Vonlaufen |
| Ear from outside | Dominique Girod |
| Graphics | Dominic Fiechter |
| Documentation | Michelle Ettlin |
| Video expertise | Mischa Bietenhader |
Production: A production of cie corsingaudenz. The cie corsingaudenz is supported by the City of Zurich for the years 2020-22 with the Three-Year Grant. Co-production: Gessnerallee Zurich, Südpol Lucerne. Supported by: City of Zurich Culture, Fachstelle Kultur Kanton Zürich , City and Canton of Schaffhausen, Pro Helvetia, Georges and Jenny Bloch Foundation, Alexis Victor Thalberg Foundation and other private foundations.