SOFTLAMP.autonomies is a dance co-created by Malik Nashad Sharpe (aka marikiscrycrycry) and Ellen Furey where their concurrent solo practices collide, creating new textures and embodiments built upon not-yet-here, not-yet- attainable– solidarities and autonomies in between their bodies. Pivoting towards a pluralist aesthetics, suggesting possibilities beyond authoritarian and coercive visions, SOFTLAMP.autonomies is a repurposed slogan on-top of the abandoned office with a flickering light, deep in the deep blue hegemonic push, trying to believe. Buy this. Viewers discretion is MANDATORY.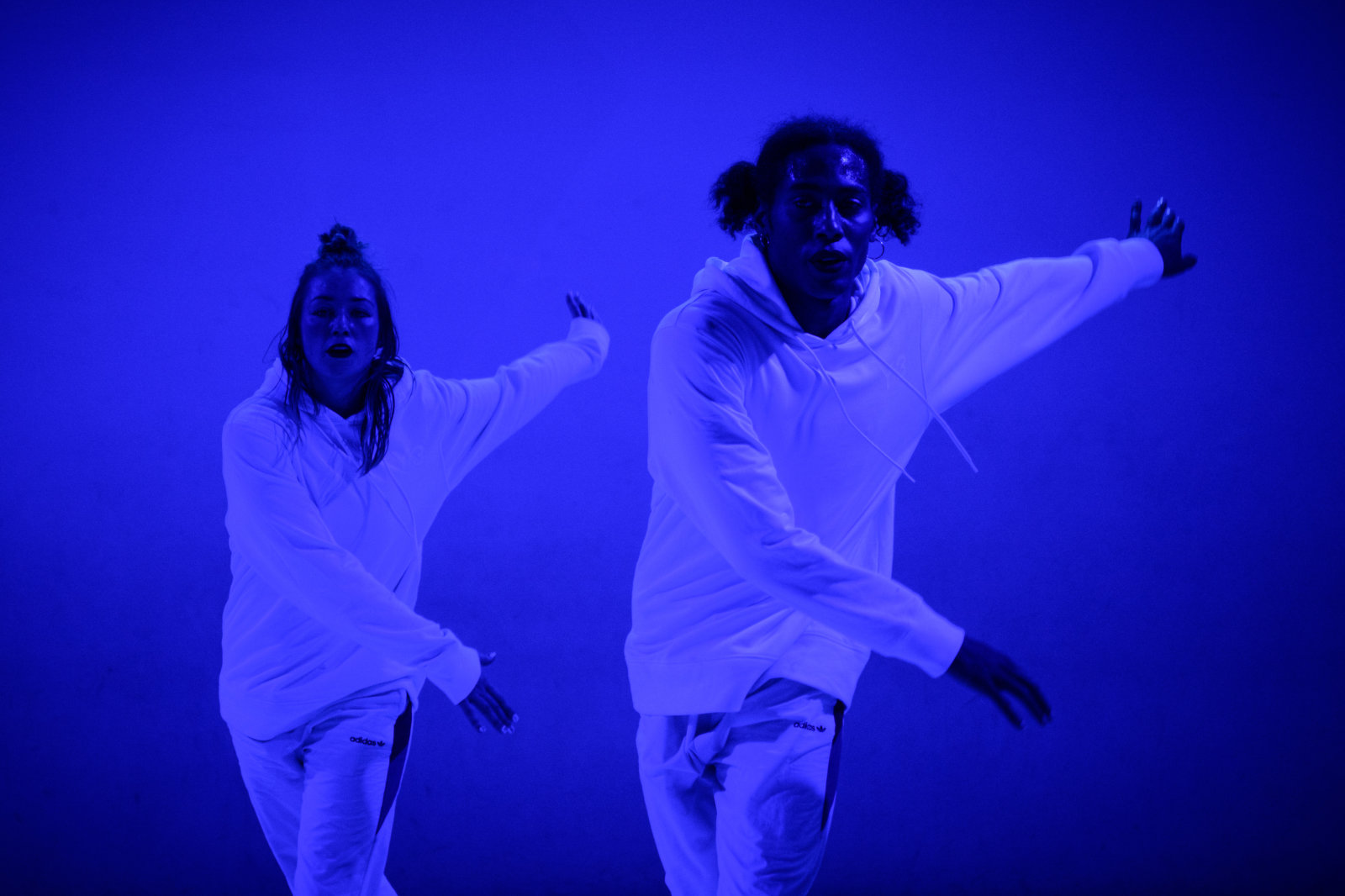 Ellen Furey, Malik Nashad Sharpe © Kinga Michalska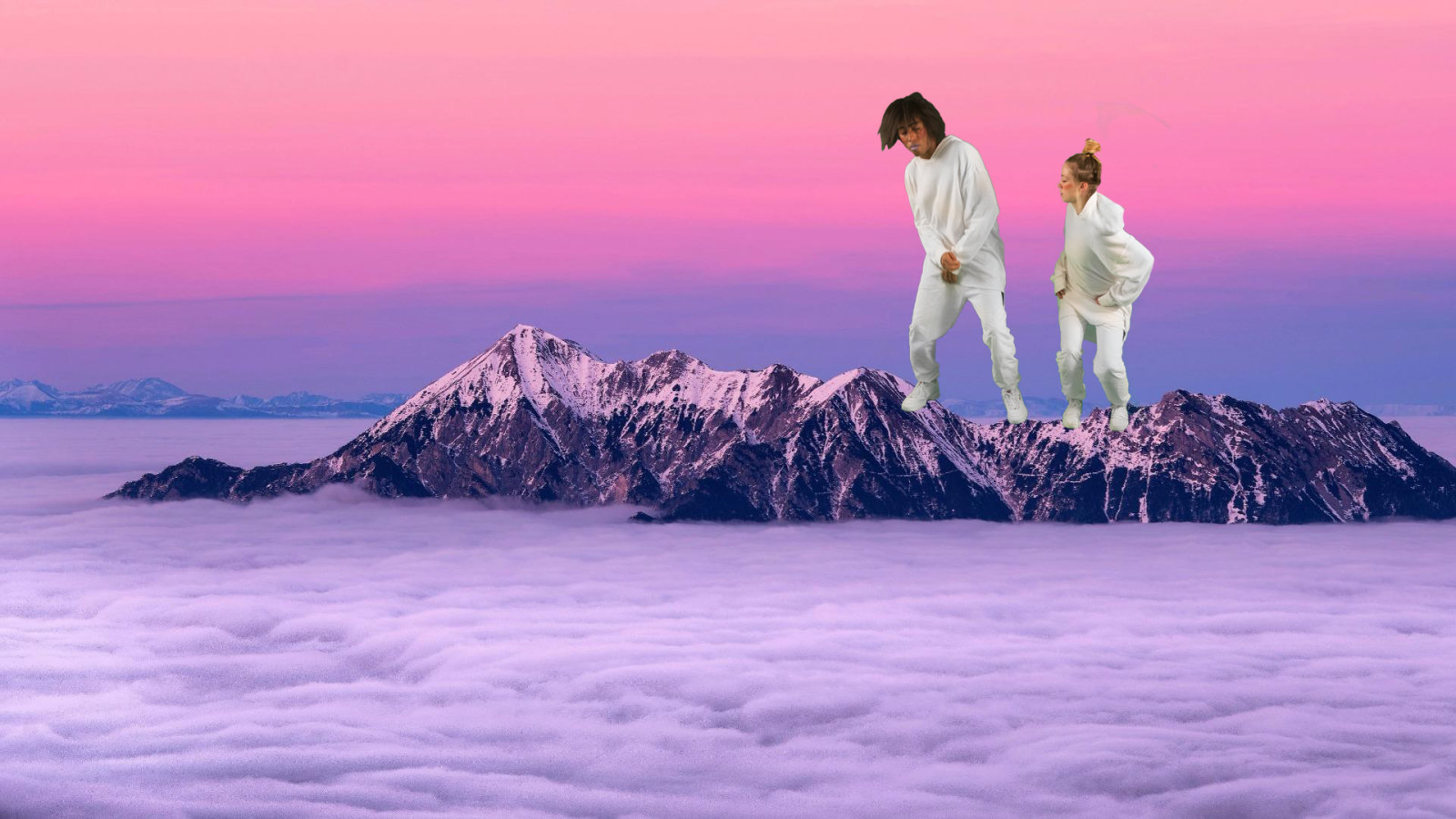 Ellen Furey, Malik Nashad Sharpe © Kinga Michalska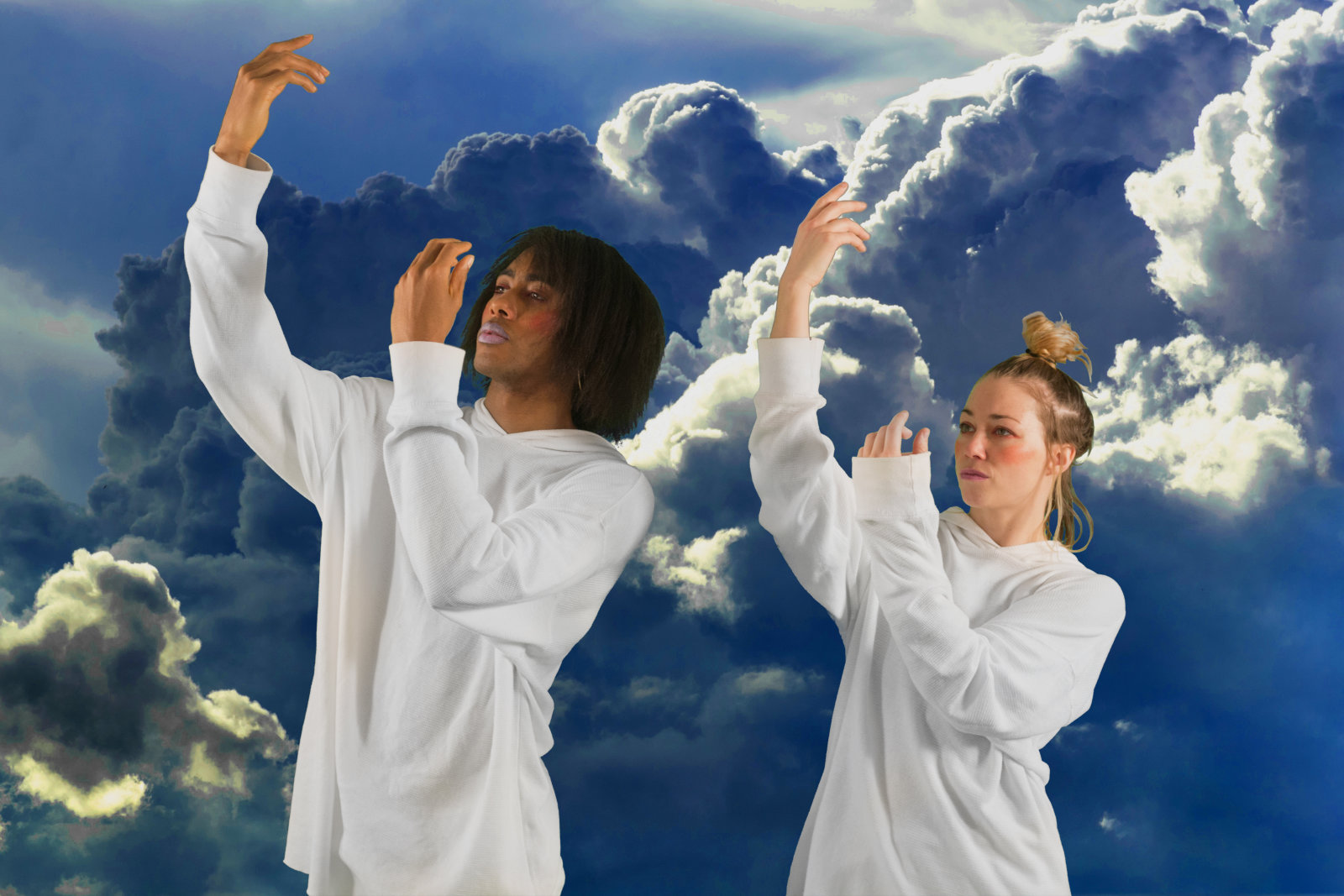 Ellen Furey, Malik Nashad Sharpe © Kinga Michalska
| | |
| --- | --- |
| Co-creators & performers | Ellen Furey, Malik Nashad Sharpe |
| Lights | Paul Chambers |
| Music | Pillen von Yung Hurn, looped von Christopher Willis |
| Dramaturgy & outside eye | Dana Michel |
| production | Ellen Furey |
| Executive producer | DLD - Daniel Léveillé Danse |
| Creative residencies | Studio 303 (Montreal), La Chapelle Scènes Contemporaines (Montreal), MAI (Montreal), Chisenhale Dance Space (London) |
| Development | DLD - Daniel Léveillé Danse |
Mit der Unterstützung von Canada Council for the Arts
The performance creates a powerful and cohesive affective field that nonetheless permits a wide variety of responses to coexist: delight, stupor, impatience, awe, reverie, and, for me, a moment of pure adrenalized thrill ... I felt a chemical rush of solidarity with these bodies, molecules inside me rising up to meet theirs as they carved out and claimed a space in which to move, to flow, to be.
– Contemporary Perfomance (New York)
This collaboration gives rise to a striking work into which both choreographers immerse themselves as interpreters with dedication and brilliance... The strength of this collective undertaking submerges us with a genuine feeling of compassion. The urge to rise and accompany them on stage is unrelenting.
– DfDanse (Canada)
The audience was standing, also to applaud Ellen Furey and Malik Nashad Sharpe.
– CHOQ (Canada)
Insistent and intricate, the work is an immersive and highly physical choreographic map; an almost formalistic engagement with an experience of dancing. Two bodies side-by-side look for an autonomy without separation.
- Montreal Theatre Hub (Canada)
A gorgeous, lovesome episode of tightly-synchronised dance where Ellen
Furey and Malik Nashad Sharpe repeat, and build on, little phrases of movement: small hops, shimmies, side-steps, bounces - perfectly co-ordinated, so delectable you don't want them to stop.
- The Herald (Scotland)