"I am not a stone at all. It took me decades to realise that. But we are living right now at a time when I painfully realise that being a stone will outlast being human. Bad timing."
A psychological affliction that arises as a result of climate catastrophe and confrontation with impermanence is called Solastalgia. It is a kind of homesickness that manifests itself in the future loss of our familiar surroundings even now. A view of a landscape now evokes a sense of loss; "How long will this sight be like this". This is accompanied by a feeling of powerlessness, triggered by the inability to influence these profound changes in our own living environment.
"Can I still look innocently at a landscape?"
In Solastalgia, Benjamin Burger deals with our contradictory idea of nature and our psychological dependence on it. Nature is on the one hand a resource and on the other hand a place of recreation. However, when we look at a landscape, we ourselves are not included in our gaze. The touch of untouched nature is a longing for a piece of an intact world against the backdrop of an ominous environment. Do untouched landscapes still exist at all or are they mere phantasms in the age of the Anthropocene, where parts of humanity have become a terraforming force? If looking into a landscape can trigger feelings of guilt, then landscapes are not just romantic panoramas anymore, but they are repositories of a trauma that pervades us.
"Am I part of a landscape I cannot see?"
Benjamin Burger's video installation and performance (Showing) Solastalagia is the prelude to his two-year exploration "States of Exhaution", in which he tries to work out a connection between his personal state of exhaustion, a collective fatigue and the erosion of nature. Solastalgia is a collection of biographical, fictional, speculative and documentary material that Benjamin has developed in various research works and now combines into a dense associative space.
Solastalgia est accessible dans l'aile nord dans une installation vidéo répétitive, et la performance de Benjamin (Showing) s'y déroule en soirée. L'installation vidéo peut être visitée gratuitement en dehors de la représentation (walk-in-walk-out).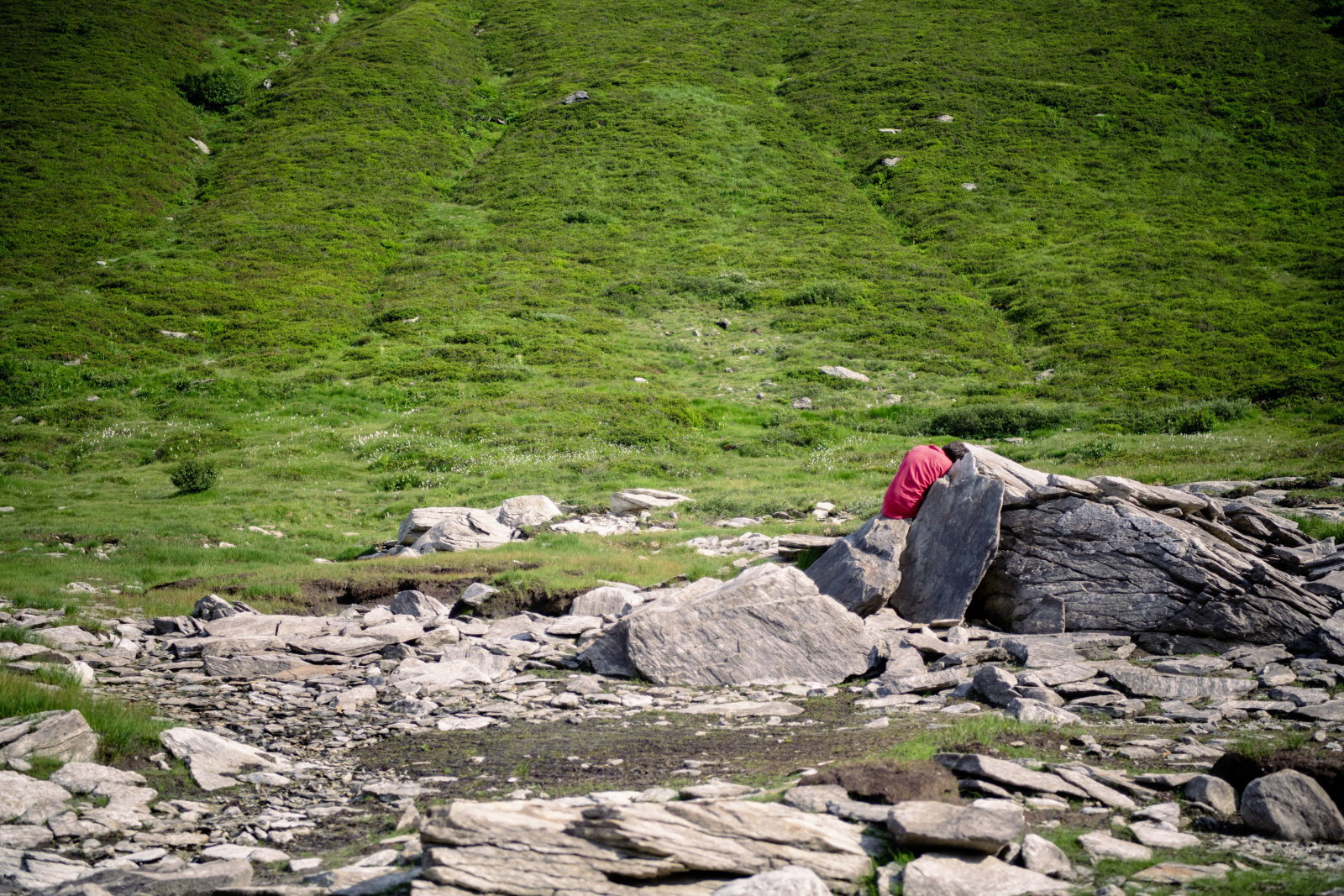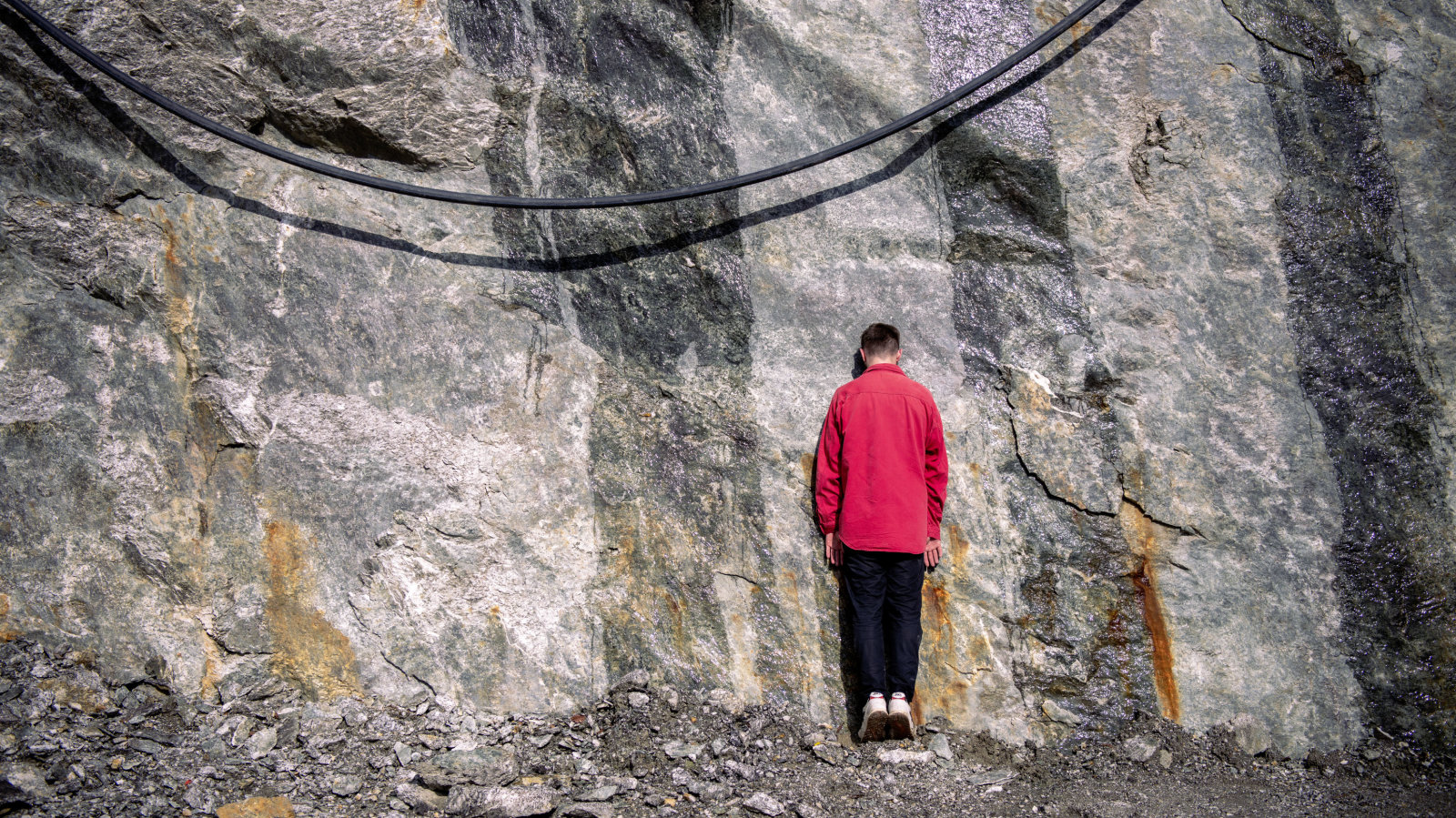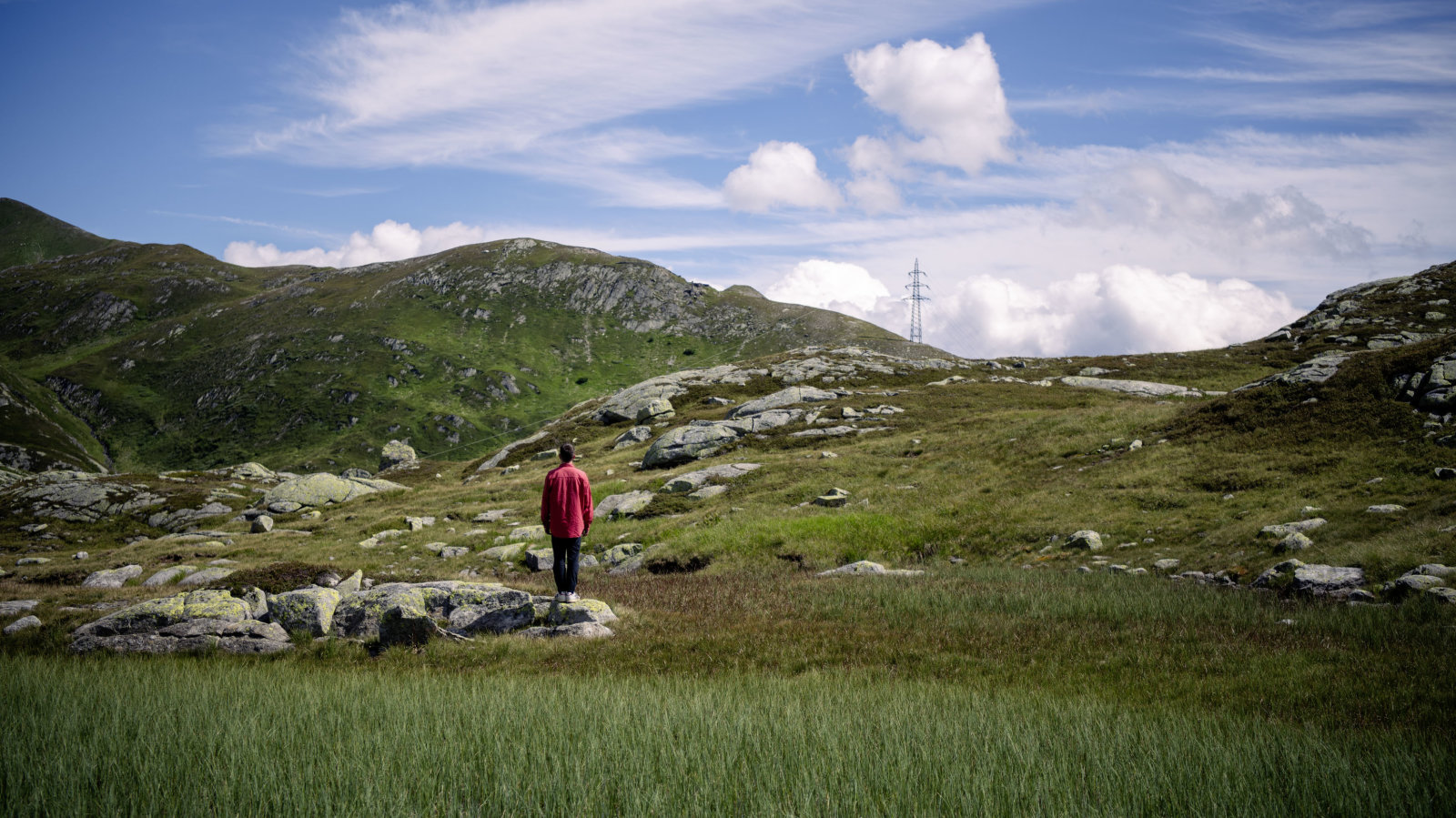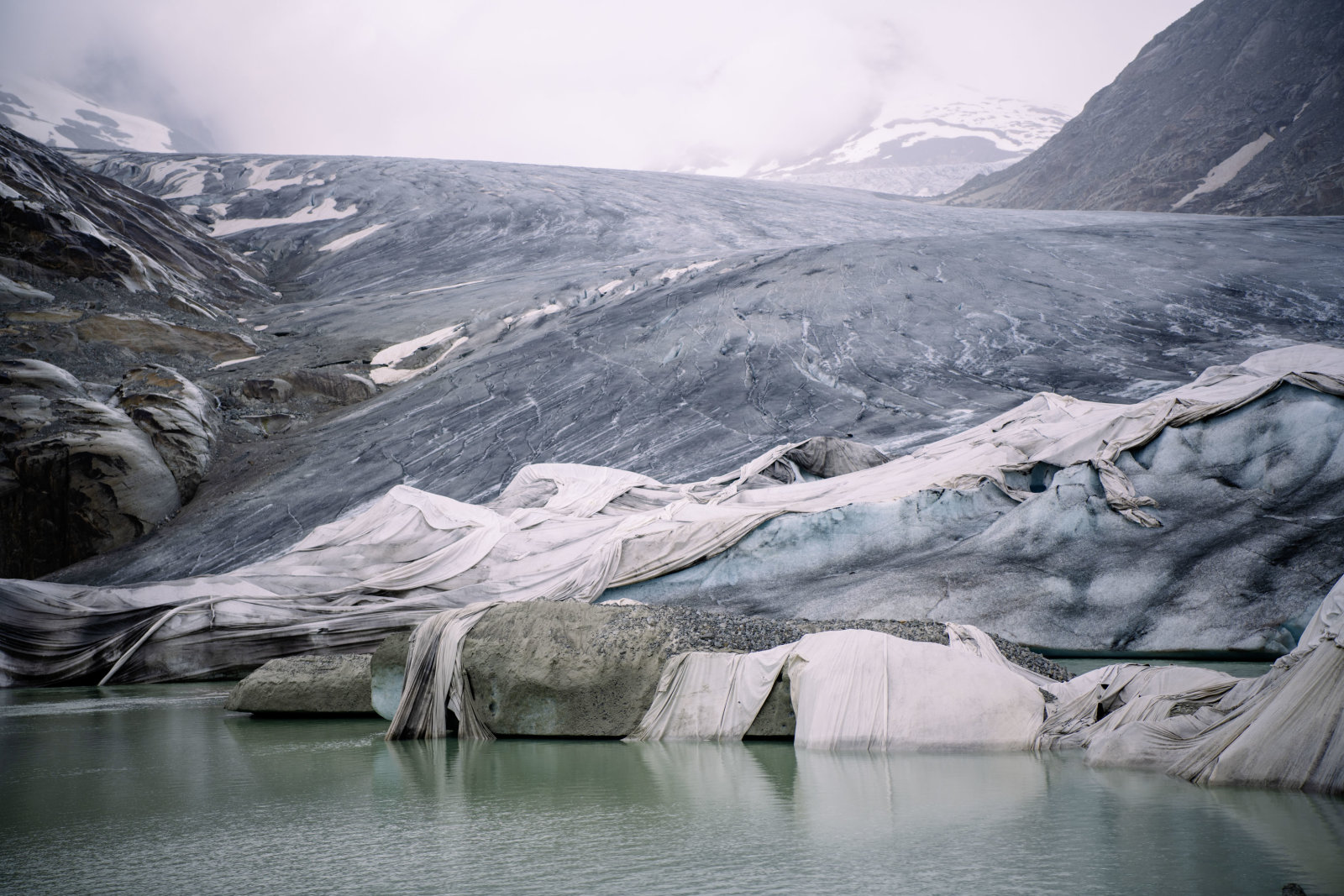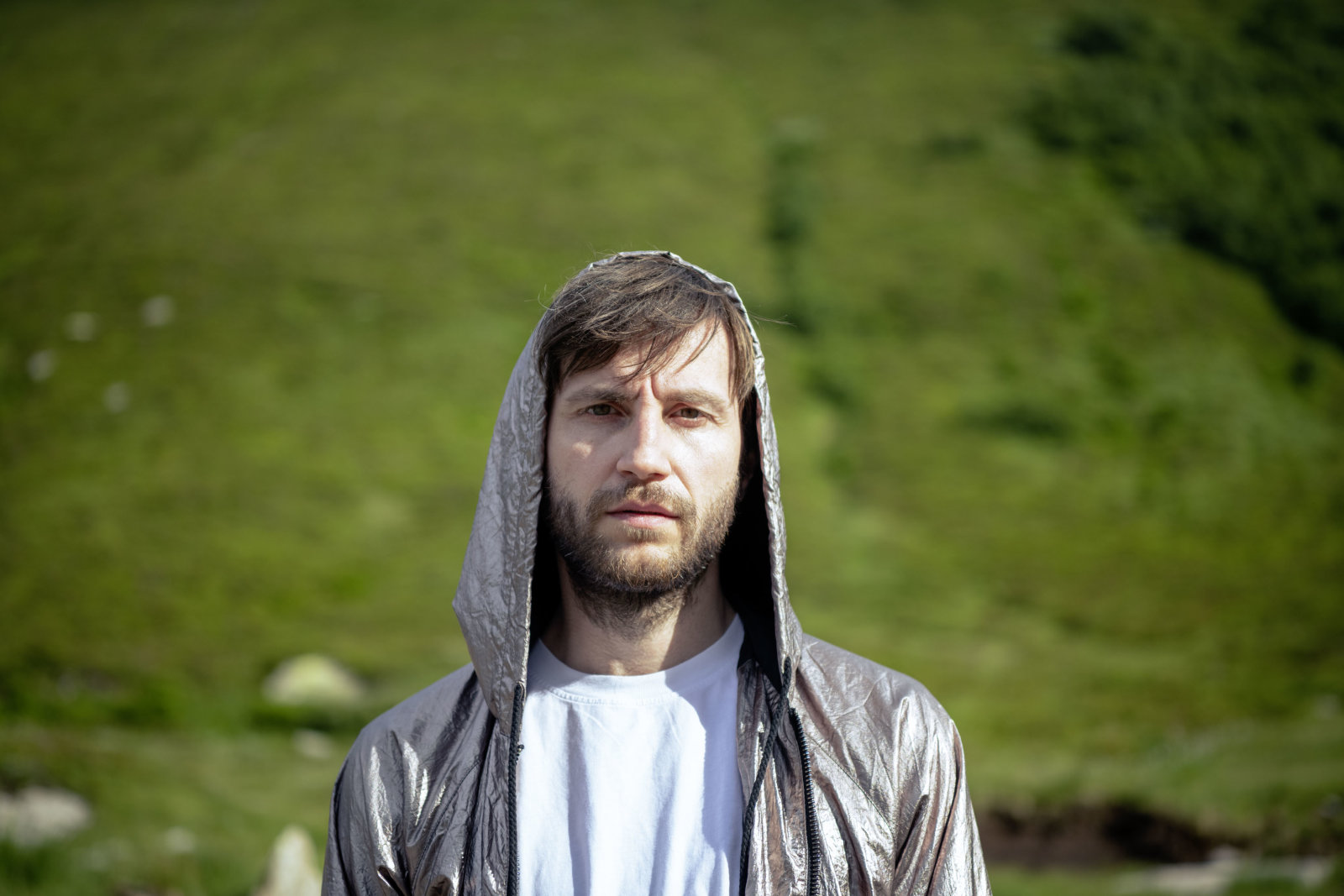 | | |
| --- | --- |
| Concept & Performance | Benjamin Burger |
| Stage | Thomas Giger |
| Video technology | Joel de Giovanni |
Sponsored by Stadt Zürich Kultur. A co-production of the Gessnerallee. Research: Cima Cittá, Tatwerk Berlin.