Maya Rochat & Sarah Burger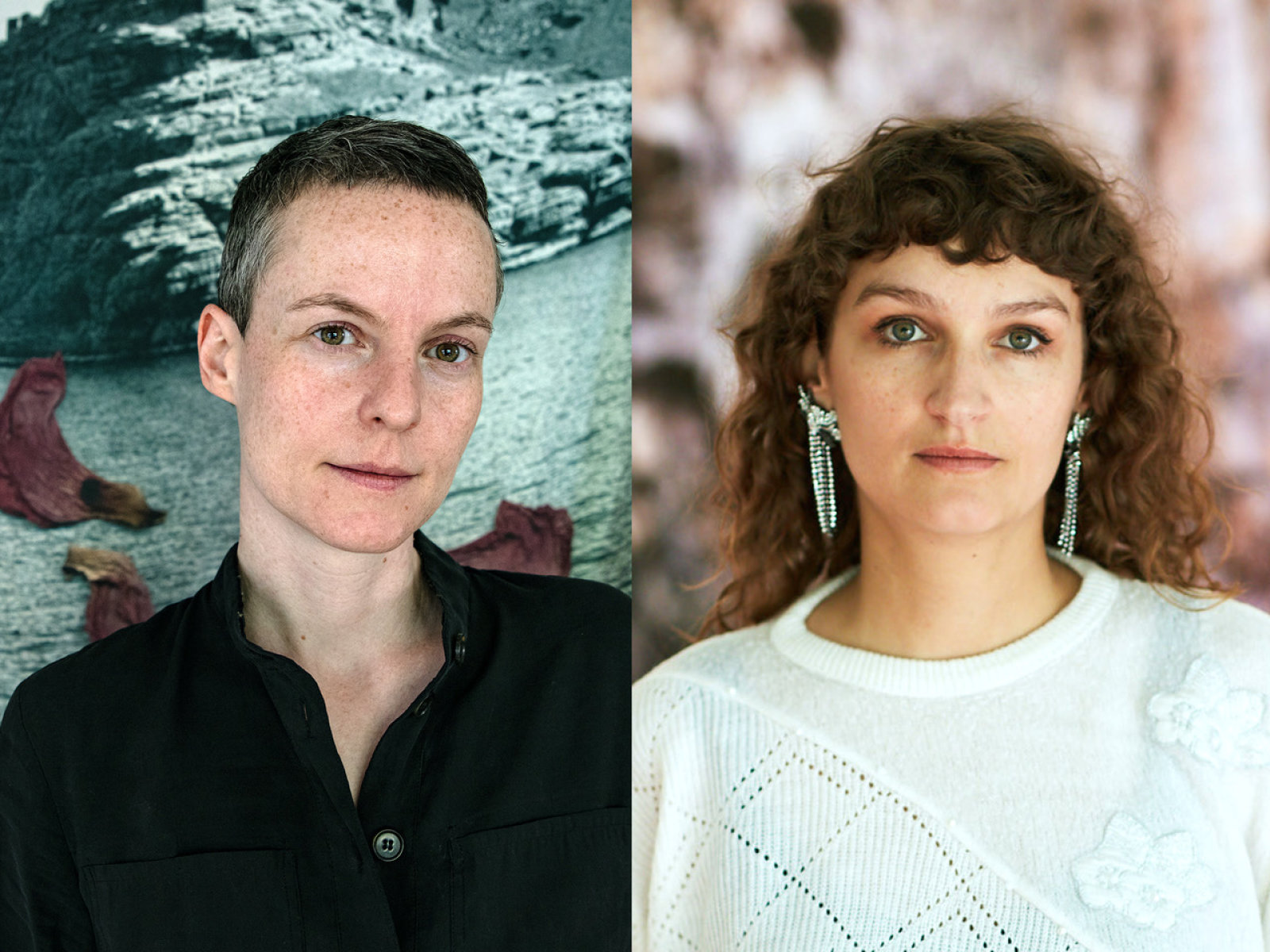 Sarah Burger (*1982, Glarus, CH) studierte in Zürich und Berlin Philosophie, Vergleichende Literaturwissenschaft und Linguistik, sowie Bildende Kunst in Genf. 2017 schloss sie ihr PhD in Künstlerischer Forschung an der Kunstuniversität Linz ab. In ihrer künstlerischen Praxis setzt sie sich mit Materialeigenschaften, gleichzeitigen Anwesenheiten unterschiedlicher Zeitschichten und Wertveränderungen auseinander. Ihre Arbeiten und Projekte werden in unterschiedlichen Kontexten im In- und Ausland gezeigt und verhandelt. Sie lehrt Kunst im Bereich Bühnenbild an der ZHdK und unterrichtet projektbasiert an der F+F Schule für Kunst und Design, Zürich, im Studienbereich Kunst.
Maya Rochat is a visual artist working in the fields of photography, painting, video, performance and installation. Maya Rochat has developed a strong reputation as an experimental emerging Swiss artist, exhibiting in Switzerland and internationally, including her participation in the tate Modern exhibition 'the Shape of Light: 100 years of Photography and abstract art' (2018). Her works are presented in diverse institutions of great significance such as tate Modern, Palais de tokyo, Kunsthaus Langenthal, Centre d'art contemporain Genève, Musée des abattoirs de toulouse or FOTOMUSEUM Winterthur.