Solastalgia describes psychological suffering that arises as a result of the climate catastrophe and the confrontation with transience. It is a kind of homesickness, a pain directed towards the future, which makes us feel already in the present the coming loss of landscapes and environments familiar to us.
In the solo performance Solastalgia - A Ghost Story, Benjamin Burger confronts his own feelings of solastalgic grief. It all started with two specific moments in which he felt solastalgia: the first one 15 years ago, when he agreed to the demolition of his former family home in the Hunsrück region of Germany, and the second one when he visited the melting Rhone glacier in the Valais. How are these two events – spookily - linked?
After the death of his grandmother, the ghosts remained. Especially the ghost of the tyrannical grandfather. But also, the ghosts of the strawberries in the garden, the birds in the little birdhouse by the hedge, the half-dried houseplants in the conservatory, the stubbed-out cigarette butts in the crystal ashtray and the empty house that was sold and demolished shortly after his grandmother's death. These ghosts were awakened at the sight of a dying glacier. They urged Benjamin Burger to travel back to his grandmother's village after more than 15 years. But instead of answers, he finds resignation, environmental destruction, and erosion there. The spruce forests where he used to play as a child have been damaged and extensively deforested. A greened uranium dump radiates without warning signs and the animals, insects and birds stay away. There is an eerie silence. Welcome to a world where all living things will be gone as the fulfilment of solastalgia!
Solastalgia - A Ghost Story interprets the feeling of solastalgia as an appeal to face up to grief, to trace it back to its political origins and thus to no longer stand powerless in the face of the progressive erosion of our living spaces. Benjamin Burger traces his personal search for traces and links autobiographical narratives with local and global ecological and climatic events and catastrophes to create a visually powerful, sad, and encouraging performance. Mourning is power.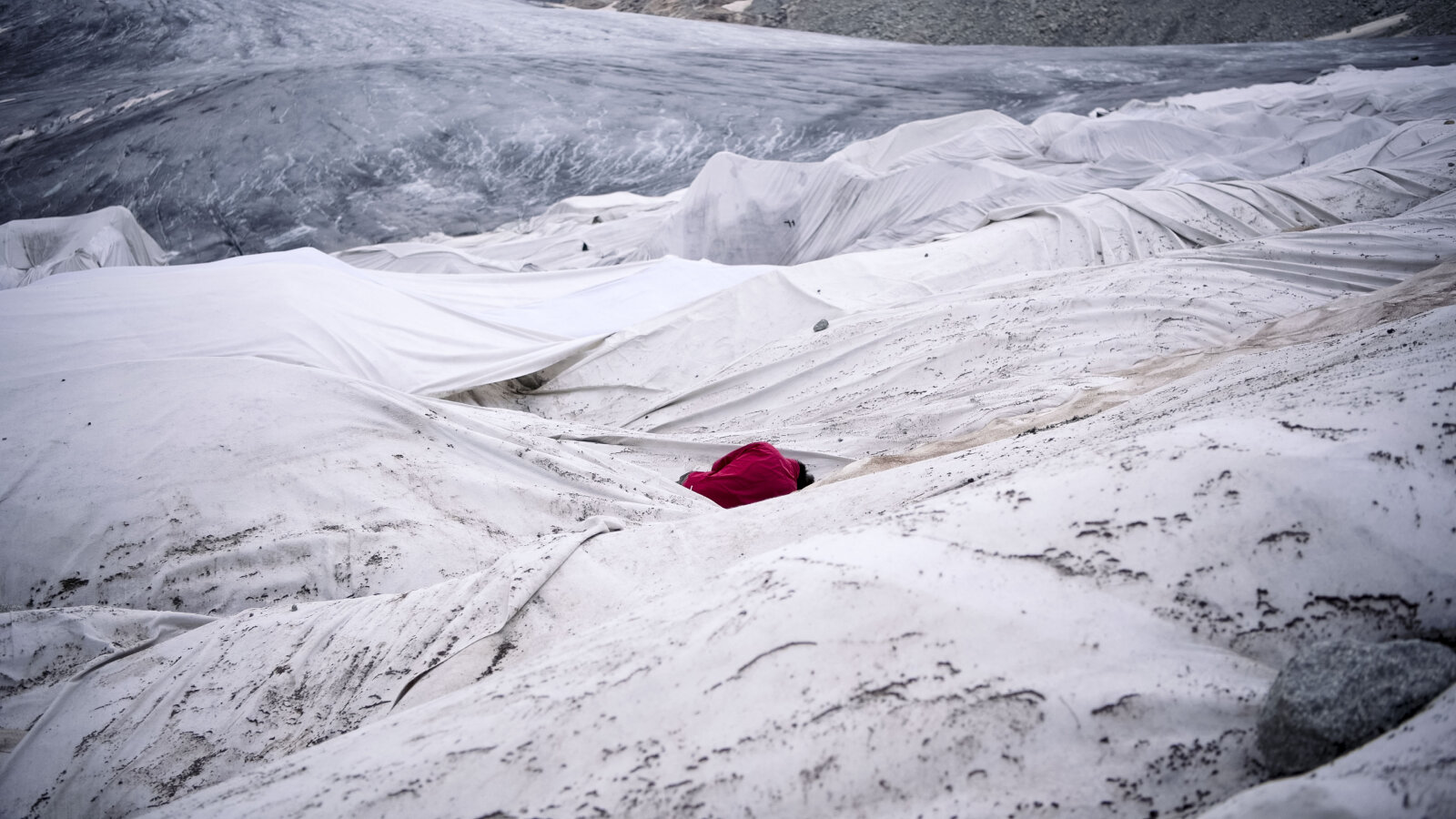 Rhonegletscher, © Benjamin Burger, 2021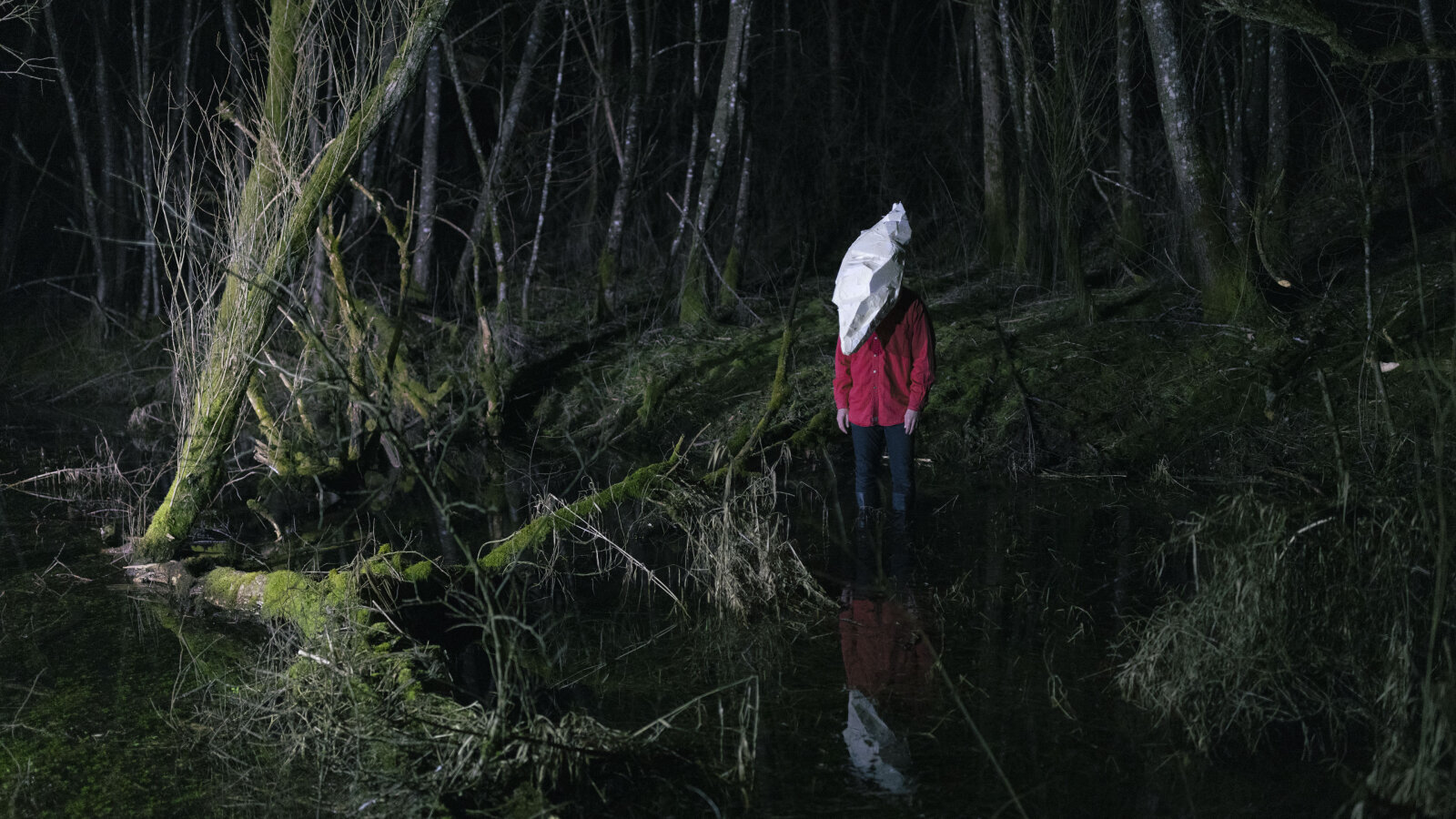 Sumpf, © Benjamin Burger, 2023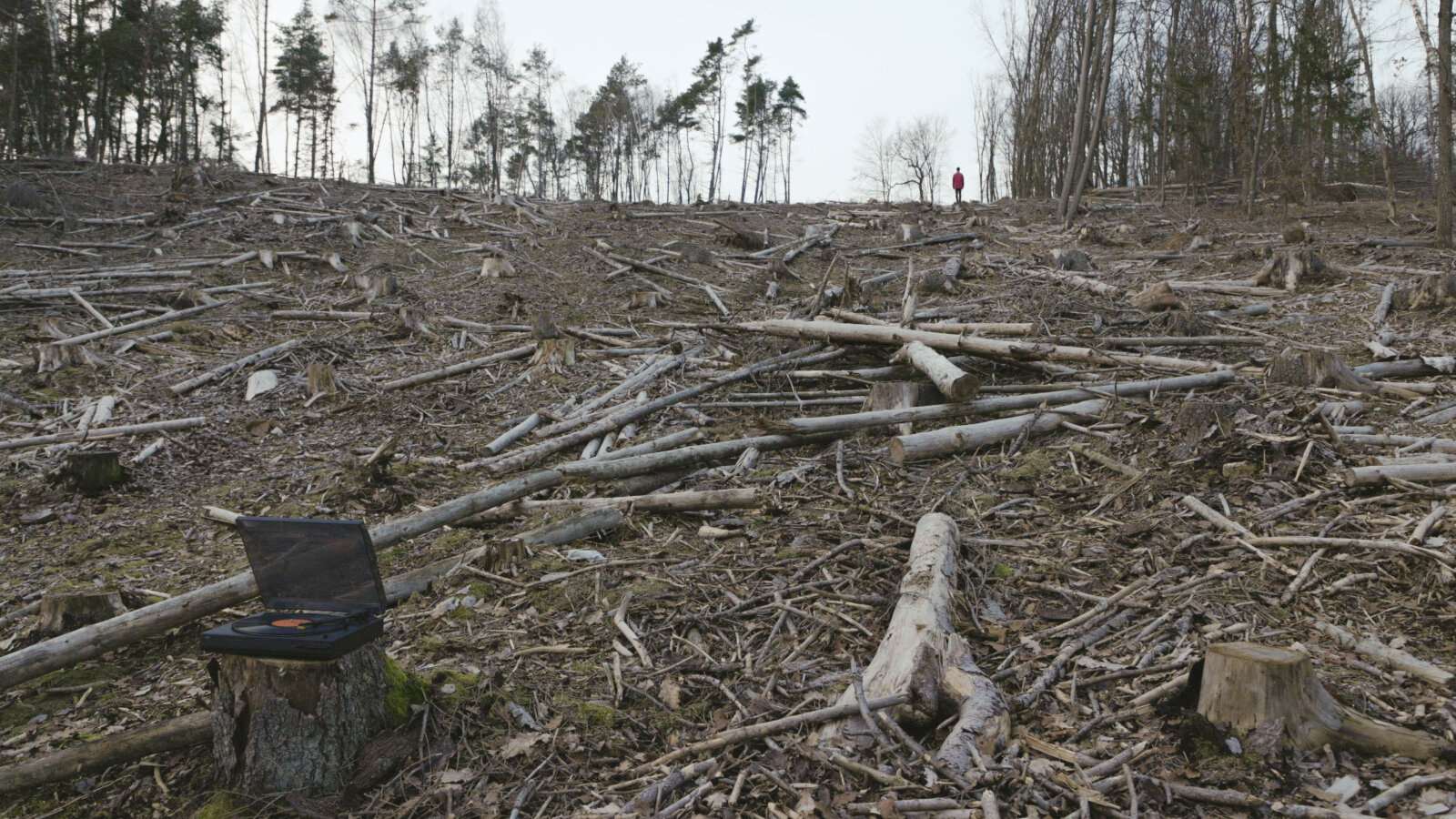 Fichtenwald, © Benjamin Burger, 2023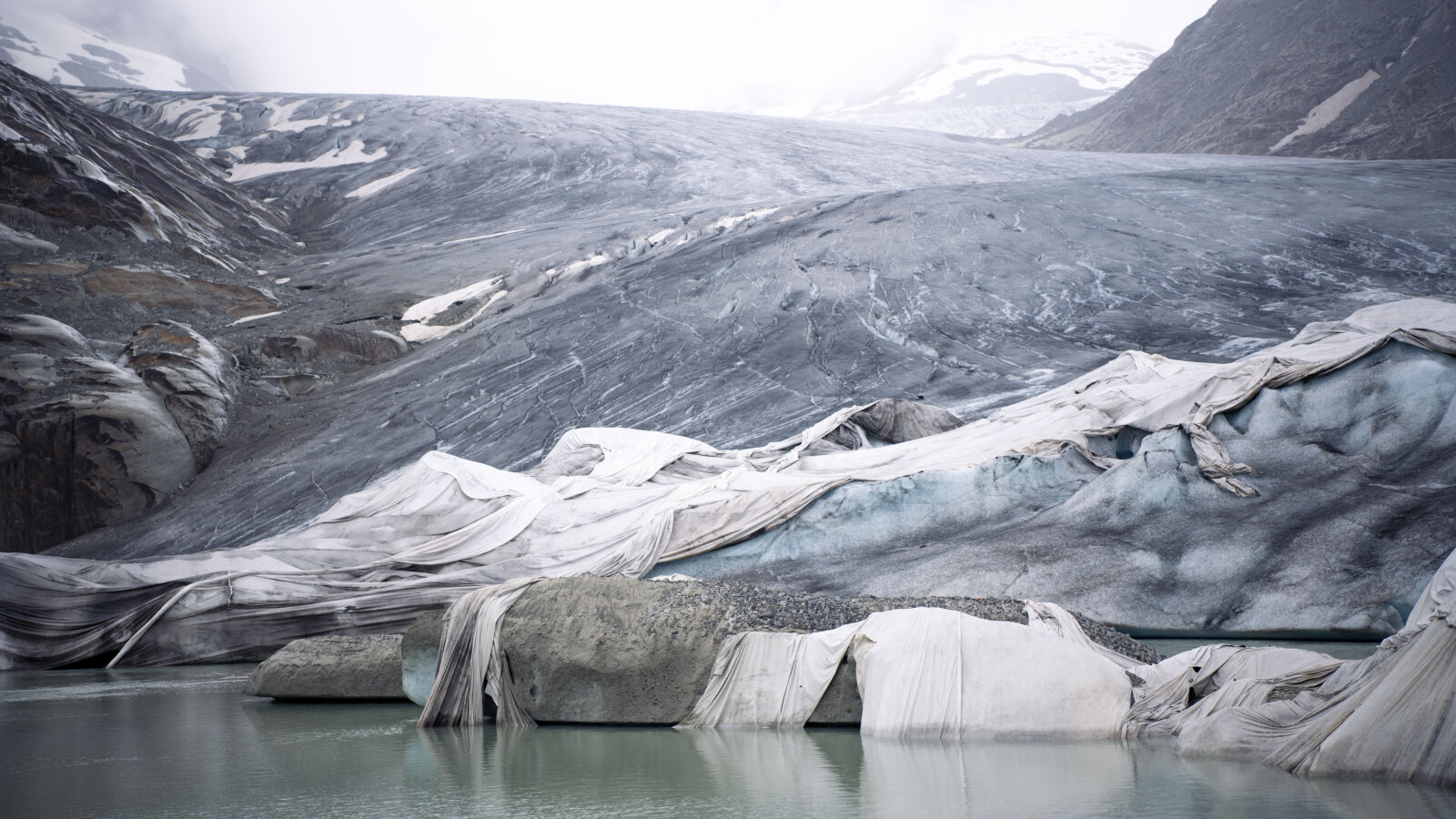 Gletschersee, © Benjamin Burger, 2021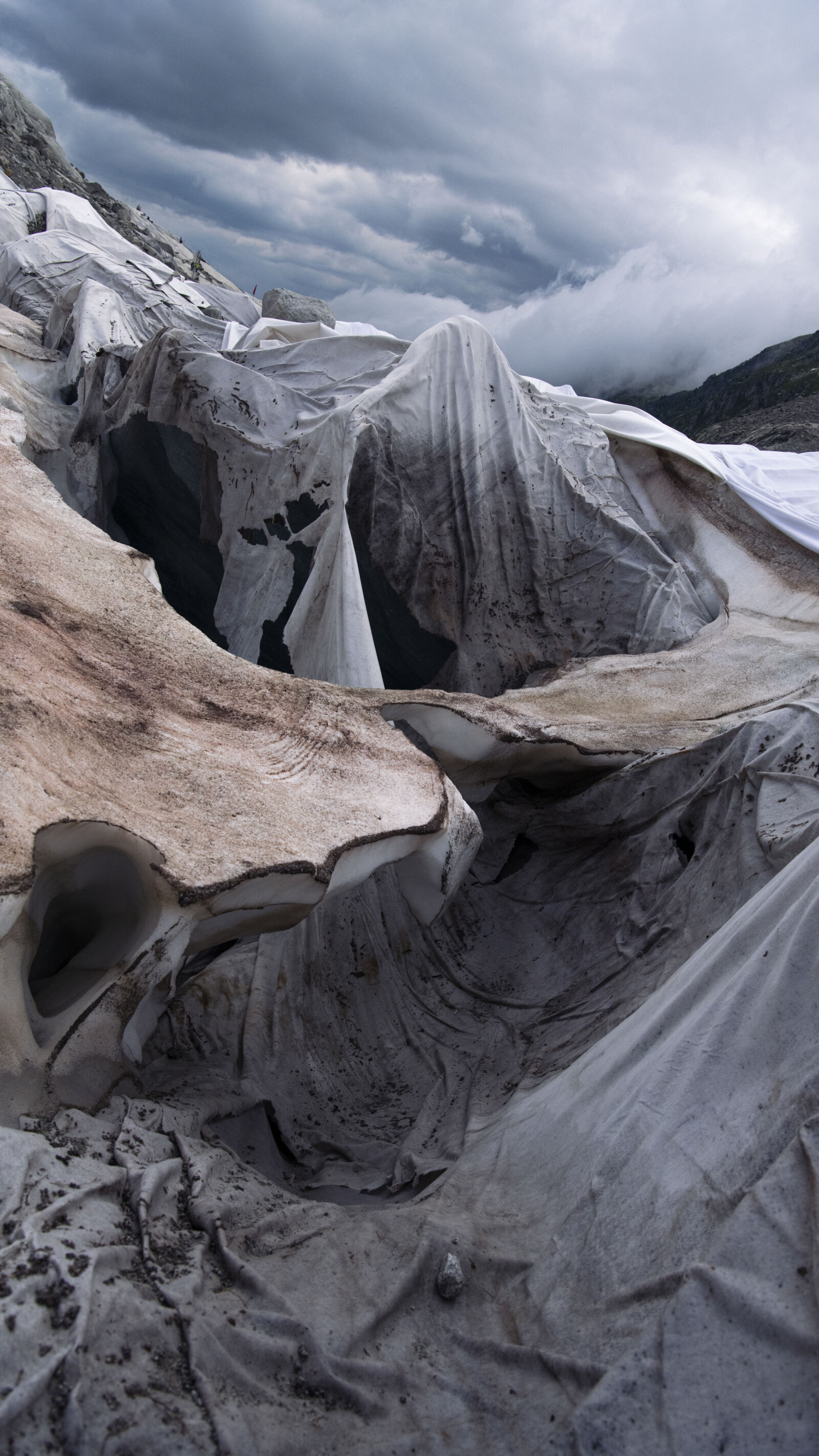 Geisterglethscher, © Benjamin Burger, 2021
| | |
| --- | --- |
| Concept & Performance | Benjamin Burger |
| Co-Directing | Dimitri Stapfer |
| Dramaturgy | Mona De Weerdt |
| Textdramaturgy | Andreas Storm |
| Music & Sound Design | Ernesto Coba Antequera |
| Stage & Light | Thomas Giger |
| Costume | Henriette Friederike Herm |
| Assistance Production and Stage | Jan Studer |
| Oeil Extérieur | Sabina Aeschlimann |
| Lead of Production | Antje Czudaj |
| Administration | Daniela Guse |
| Production | Extraleben |
| | |
| --- | --- |
| Coproduction | Gessnerallee Zürich |
| Supported by | Stadt Zürich Kultur, Fachstelle Kultur Kanton Zürich, Ernst Göhner Stiftung, Schweizerische Interpretenstiftung SIS, Migros Kulturprozent |
| Special Thanks to | Cima Città, Tatwerk Berlin |