No matter if a large famliy, small family, family of friends, shortterm family - everyone - all ages - are invited to be enchanted by the magic of Ding Dong at the Gessi Generations Family Afternoon.
Softly the bell sounds, rings, resonates, reverberates. Something metaphysical always resonates from within. The bell heralds new ages, the school lesson, the break. It interrupts and marks the moment when something else comes. Lucie Tuma's newest production Ding Dong is about bells. Together with you and preceding the show we want to beginn to uncover the secret of bells. Eva Nievergelt - the production's Vocal Coach - will lead the expedition.
In her workshop "Doing Ding Dong" we will get to know the body of sound of bells. Wher does it start and where does it end? The resonance, the vibrations, the overtones dierctly affect us under our skin, in our bones and straight to the heart. Every note, every soundwave uses our body as a resonating body. We only hear because all sound vibrates within out own bodies. Ding Dong.
"Doing Ding Dong" is a workshop for people of all ages – for children and all who are curious and young at heart. Parents, friends, grand-parents, neighbors... We will be getting to know differnt types of bells. We will be playing and ringing, moving, resonating and swinging along. No musical or dance experience required.
Following the workshop, filled with new experineces we will see the show Ding Dong. After the show there is the possibility to linger with a cup of tee and some sugar in the Stall 6.
The family afternoon is part of the festival fleshy interface, which takes place between 21-27.09. at various institutions in Zurich. If you would like to visit other festival events besides this one, you can find information about the program and festival pass here.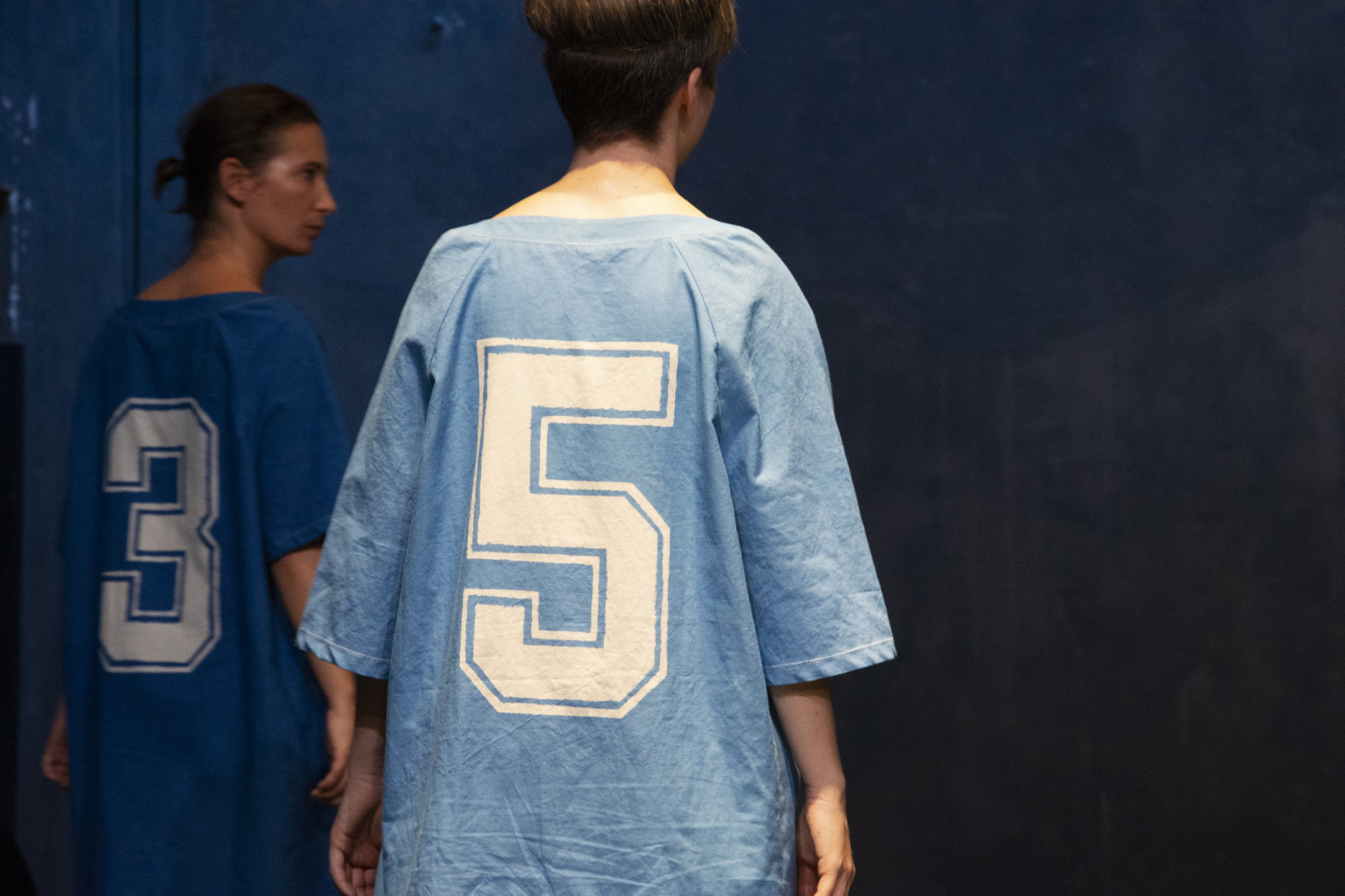 | | |
| --- | --- |
| Ding Dong: | by Lucie Tuma |
| With and by: | Christa Frei, Susanne Affolter, Lyn Bentschik, Patricia Bianchi, Daniel Goody, Claudia Hill, Kiran Kumar, Julie Laporte, David Marques, Eva Nievergelt, Caroline Palla, Aga Pedziwiatr, Riikka Tauriainen, Lucie Tuma, Kathrin Veser |
| | |
| --- | --- |
| Production: | Lucie Tuma |
| Co-production: | Gessnerallee Zürich, CCN Ballet de Lorraine Nancy |
| Sponsored by: | Stadt Zürich, Kanton Zürich, Migros Kulturprozent, Stanley Thomas Johnson Stiftung, Tanzhaus Zürich, Ernst Göhner Stiftung, Schweizerische Interpretenstiftung, Elisabeth Weber Stiftung, Nestlé pour L'Art, Stiftung Anne-Marie Schindler |
| Thank you to: | Julien Annoni & Usine Sonore Biel, Antonija Livingstone, Cecilie Ullerup Schmidt |