A smoking car wreck in a nocturnal forest clearing, with romantic salon dreams by Felix Mendelssohn Bartholdy blaring out of its broken radio. This musical crash sculpture is meticulously built up over the course of a performance by five sound and illusion experts - shard by shard, sound by sound. In juxtaposition to this slowly assembling brass catastrophe, an electric chamber music trio expands Mendelssohn's piano cycle Songs without Words with unexpected reverberation and noise dimensions. Thus the end of a road movie becomes the starting point of the new music theatre development by Swiss director and stage designer Thom Luz.
Lieder ohne Worte is about shock and speechlessness, changes of perspective, destruction and the future and the necessary reconstruction of the present. How have we driven ourselves up against the wall? Do we still exist? And what now? Where words are not enough, sounds are formed anew. In the interplay of catastrophic images and musical superimpositions, a filigree, meticulously thought-out spatial composition emerges.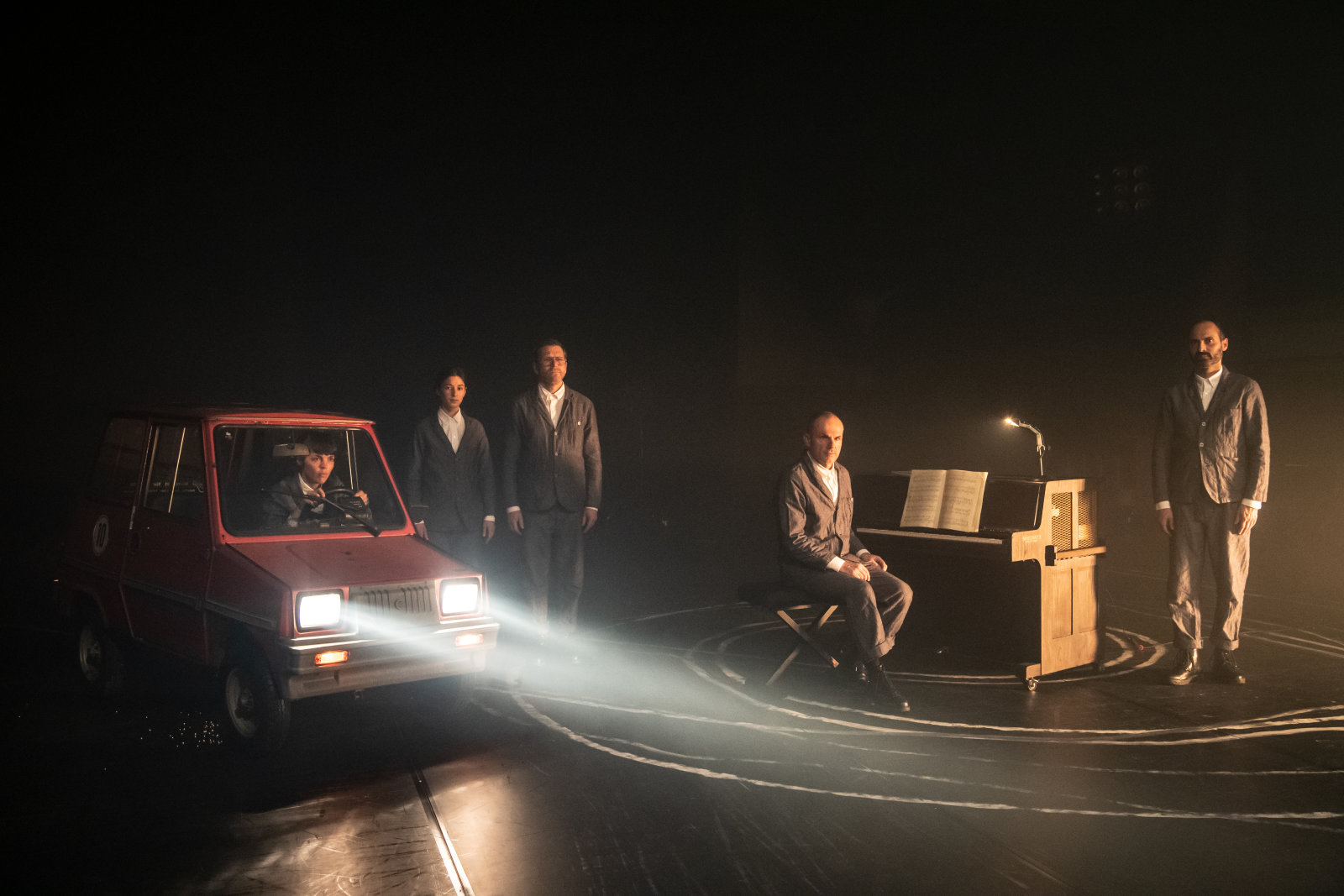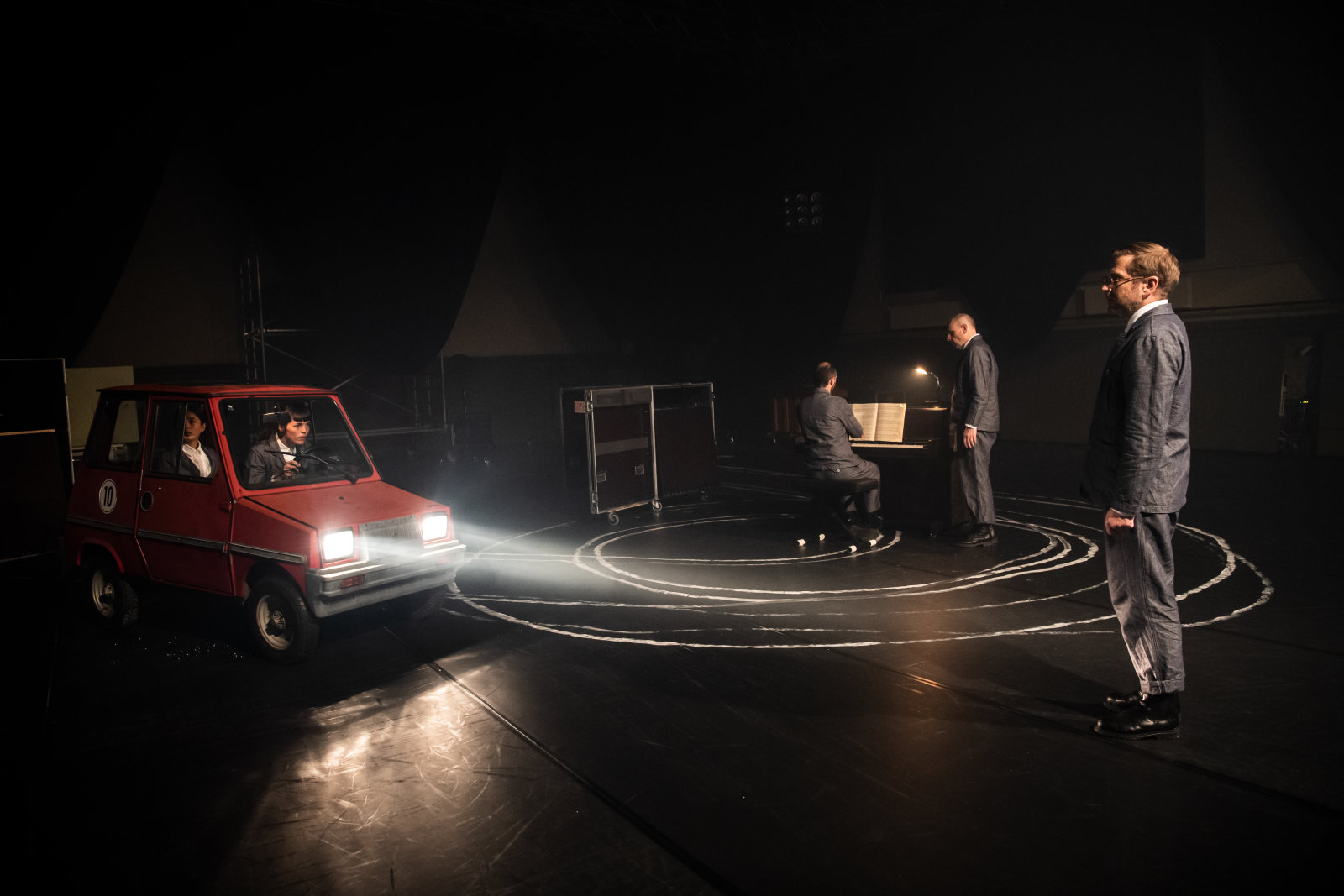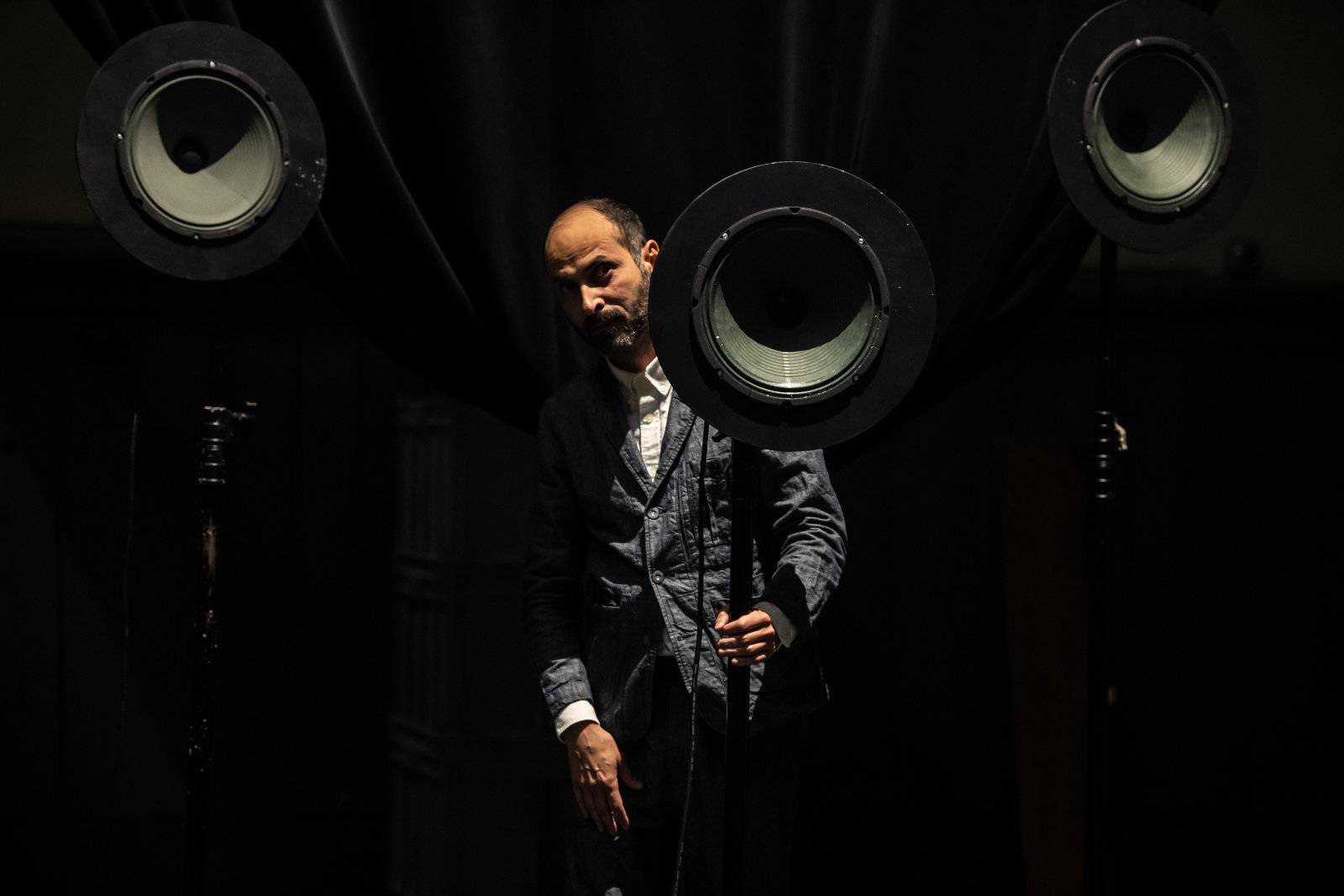 | | |
| --- | --- |
| With | Fhunyue Gao, Mara Miribung, Daniele Pintaudi, Samuel Streiff, Mathias Weibel |
| Production, Space | Thom Luz |
| Musical direction | Mathias Weibel |
| Dramaturgy | Kathrin Veser |
| Costumes | Tina Bleuler, Katharina Baldauf |
| Sound design | Martin Hofstetter |
| Light concept | Thom Luz, Tina Bleuler |
| Technical direction | Jens Seiler |
| Tour technology | Tobias Vögeli |
| Stage construction, car technology | Patrik Riman |
| Assistant director | Ilario Rascher |
| Communication/diffusion | Ramun Bernetta |
| Production management/diffusion | Gabi Bernetta |
Production: Thom Luz and Bernetta Theatre Productions. Co-production: Kaserne Basel, Gessnerallee Zürich, Théâtre Vidy-Lausanne, Wiener Festwochen, Hellerau - Europäisches Zentrum der Künste Dresden. Supported by: Stadt Zürich Kultur, Fachausschuss Theater & Tanz BS/BL, Pro Helvetia - Schweizer Kulturstiftung, Fachstelle Kultur Kanton Zürich, Elisabeth Weber Stiftung, Ernst Göhner Stiftung.